Precision Medicine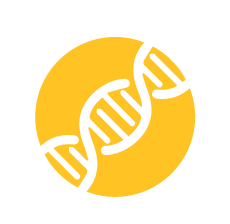 The Precision Medicine Initiative (PMI), launched in 2015, is a nationwide initiative to move away from the "one-size-fits-all" approach to health care delivery and to instead tailor treatment and prevention strategies to people's unique characteristics, including environment, lifestyle, and biology.
Federal agencies and health care organizations advance the Precision Medicine Initiative by collaborating on projects in support of tailored medicine.
Accelerate innovative collaboration around pilots and testing of standards that support health IT interoperability for research
Adopt policies and standards to support privacy and security of cohort participant data
Advance standards that support a participant-driven approach to patient data contribution
ONC's Precision Medicine Initiative Activities
​​​​​​Ongoing Activities
Sync for Science (S4S):
Sync for Science™ (S4S) is a public-private collaboration to demonstrate and accelerate the adoption of application programming interfaces (APIs) that gives individuals an automated method to share their clinical data with research and consumer health applications of their choice.
Sync for Genes:
Sync for Genes is the first step toward making clinical genomics available at the point of care by expediting the use of standards that support the sharing and integration of genomic information.
Advancing Standards for Precision Medicine:
Advancing Standards for Precision Medicine is the first step toward standardizing wearable, sensor, and social determinants of health data for research and care.
Concluded Activities
Sync for Science API Privacy and Security:
Led an independent privacy and security technical and administrative testing, analysis, and assessment of a voluntary subset of S4S pilot organizations' implementations of the S4S API. Read to learn more about some key privacy and security considerations for healthcare APIs, informed by project activities.
Precision Medicine Initiative Data Security Principles Implementation Guide:
The guide provides best practices in security and data management for precision medicine for organizations participating in the program or working with resulting data.
ONC PCOR Projects
ONC, in collaboration with multiple HHS agencies, has led a series of key projects that collectively develop policy, standards, and services necessary to expand the data infrastructure for patient-centered outcomes research. This work, funded by the Patient-Centered Outcomes Research Trust Fund (PCORTF), supports precision medicine by ensuring patient decisions are incorporated into research and care recommendations that best align with patient needs. Read more on PCOR.
Other Federal Government PMI Programs




Read Health IT Buzz Blog posts related to precision medicine: