In this section
Learn how:
How does Health Information Exchange affect your practice?
Electronic health information exchange allows doctors, nurses, pharmacists, other health care clinicians, and patients to access and securely share essential medical information electronically. This has the potential to improve the speed, quality, safety, and cost of patient care.
Historically most Americans' medical information was stored on paper — in filing cabinets at various medical offices, or in boxes and folders in patients' homes. There has been a tremendous push over the past several years to digitize the health care experience and to allow for increased accessibility and portability of health information.
Appropriate and timely sharing of vital patient information better informs decision-making at the point of care and allows clinicians to:
Decrease duplicate testing
Avoid medication errors
Avoid readmissions
Improve decision making
Standardizing data is an important factor in electronically exchanging health information. Once standardized, the transferred data can be integrated into the recipients' electronic health record (EHR), further improving patient care. There are currently 3 key forms of health information exchange: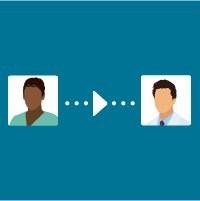 Directed Exchange
The ability to send and receive secure information electronically between care clinicians to support coordinated care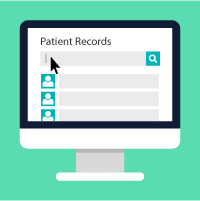 Query-Based Exchange
The ability for clinicians to find and/or request information on a patient from other clinicians, often used for unplanned care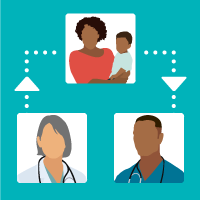 Consumer-Mediated Exchange
The ability for patients to aggregate and control the use of their health information among clinicians
What is the Trusted Exchange Framework and Common Agreement (TEFCA)?
The Trusted Exchange Framework and the Common Agreement will outline a policy and technical approach for nationwide electronic health information exchange. TEFCA is mandated as part of the 21st Century Cures Act. Once finalized, it will allow clinicians and other health care providers to access patient health data from a variety of health information networks (HINs).
Health care practices will only have to connect to 1 HIN in order to access patient information from HINs across the country. Being able to access this information can ensure patient safety and better care quality — especially when providing unplanned care.
To participate in health information exchange through the TEF and the Common Agreement, health care providers can:
Join an existing qualified health information network (QHIN) or join with other practices to form a new QHIN
Require that health IT developers they contract with be connected to the network created by the Common Agreement