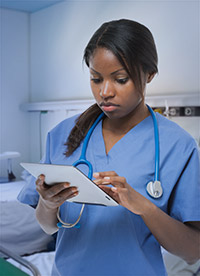 After selecting and implementing a health IT system, establishing and maintaining interactions between the systems and their users is essential. Organizations' processes and individuals' care work flows may change with the introduction or upgrade of health IT.
The interdisciplinary team engaged in the implementation should ensure the technology properly supports safe, effective, and efficient clinical processes. It can also help plan more effective training programs. Training is essential to ensure all users understand how to operate the technology in a safe manner and take advantage of its time-saving features. Feedback from end users over time can help drive improvements in systems, processes, and training resources.
Health IT offers multiple tools that assist clinicians in delivering optimal care. A well-integrated health IT system facilitates ordering, tracking, and follow-up for diagnostic tests. Realizing the full potential of health IT to help manage complex processes enhances patient safety while supporting clinician and staff satisfaction. This requires communication beyond a single team or system.
Suboptimal use of health IT for orders, tracking, and follow-up could pose safety risks for patients. However, when systems are setup and interfaced well, and users interact effectively with those systems, safety risks can be reduced. For example, health IT systems can allow diagnostic laboratories to immediately transfer patients' results and document them in EHRs, reducing the risk of clerical error or miscommunication.
As more components of health IT are added to care delivery, systems may become more complex for users. Thorough, user-centered training programs and resources offer all users an opportunity to understand the system's utility and limitations.
ONC offers SAFER Guides for sustaining clinician communication in an EHR environment and using health IT for processes related to clinical orders and test follow-up. In addition, ONC has published a report about improving safety in order entry and medication selection using EHRs.
Medication management is a clinical responsibility that EHRs can improve, beginning with prescribing. Optimizing electronic prescribing processes can help decrease pharmacy callbacks, increase patient satisfaction, and improve productivity.
Pick lists are ubiquitous in EHRs and order entry systems, including e-prescribing modules. Properly setting up and using Health IT can help minimize and detect pick-list errors, reducing the risk of patient harm.
Read more about using EHRs to make medication management safer.
Test Results Reporting and Follow-Up
The Test Results Reporting and Follow-Up SAFER Guide identifies safety practices recommended to optimize the safe design and use of EHR technology for electronic communication and management of diagnostic test results. This guide helps assess if the EHR functions associated with communicating diagnostic test results, and related processes, work as they should, are used correctly, and are designed and implemented to minimize the potential for errors.

Clinician Communication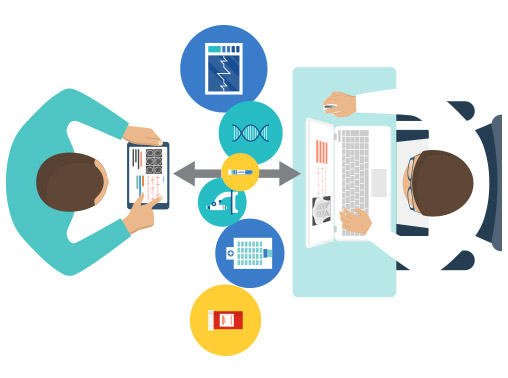 The Clinician Communication SAFER Guide identifies recommended practices for communication between clinicians.
This guide highlights practices that can improve the safety of EHR-based communication and support proactive risk evaluation.
Computer Provider Order Entry with Decision Support
In the EHR-enabled health care environment, providers rely on technology to support complex care processes. When it is well implemented, CPOE with decision support can mitigate potential safety risks related to order entry and test results reporting/follow-up. Recommended practices in the Computerized Provider Order Entry with Decision Support SAFER Guide support an effective implementation.