Executive Director, Office of Policy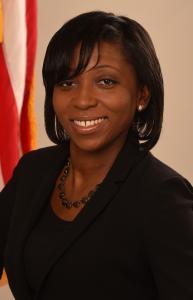 Elise Sweeney Anthony serves as the executive director of policy at ONC. Ms. Anthony leads ONC's engagement on a range of high-priority federal policy efforts, including regulatory development, information blocking, MACRA implementation, and governance. Her portfolio also includes emerging issues and health IT policy matters impacting EHR Incentive Program participants and other care settings.
Prior to this position, she served as the deputy director of policy where she led the Division of Strategic Policy, the Division of State and Interoperability Policy, and the Division of Federal Policy and Regulatory Affairs. She also led ONC's coordination with CMS on the EHR Incentive Program regulations—including the 2014 CEHRT Flexibility Rule and the Stage 3 and Modifications to Meaningful Use in 2015 through 2017 final rule.
Ms. Anthony is an experienced health policy attorney and advisor. She spent many years at a leading law firm where she spearheaded a variety of health improvement initiatives, including initiatives impacting care delivery, health innovation, and at-risk/rural populations. In addition, she has served as a senior director at a global development consultancy where she focused on health improvement in international conflict zones and on addressing health disparities in developing regions. She has led initiatives across the policy landscape, including with Congress, the United Nations, and the World Health Organization.    
Ms. Anthony received her Bachelor's degree in political science at Morgan State University as a Ralph Bunche Scholar and her Juris Doctor at the Georgetown University Law Center, where she was trial advocate of the year.