Troy Seagondollar, MSN, RN-BC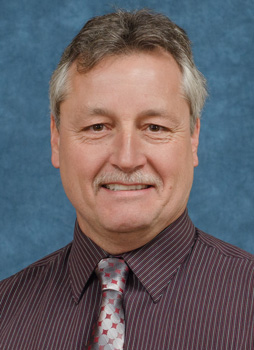 Member of:
Regional Nursing Technology for the Kaiser Permanente, Southern California Regional Offices
United Nurses Association of California
Troy Seagondollar MSN, RN-BC, has over 27 years of experience in nursing with over 8 years as a clinical educator in ADN programs and 2 years in BSN programs teaching informatics nursing. He is board certified by the American Nurses Credentialing Center (ANCC) in Nursing Informatics and holds a Masters of Nursing in Nursing Informatics from Excelsior University of New York. He has been employed as a staff RN with Kaiser Permanente since 1988. Troy's specialty is in Emergency Nursing with 17 years of clinical bedside experience. He also has experience as in Ambulatory Care, Intermediate Care, and Medical/Surgical care. In 2003, Troy was assigned to be the Regional Emergency Nursing Subject Matter Expert representative from Kaiser Permanente's southern California region at the national develop, build, and validation sessions in the initial work around KP HealthConnect (an Epic product). Troy continued in an Informatics Nurse role as the KP HealthConnect Regional Coordinator during the deployment of Kaiser Permanente's electronic health record in southern California for over 200 ambulatory and 14 inpatient environments. Currently he is the Regional Nurse Technology Liaison in southern California and is responsible for bridging the gap between Kaiser
Permanente's operations, Kaiser Permanente coalition of unions, information
technology, and medical center leaders and staff.