Christopher Ross, MBA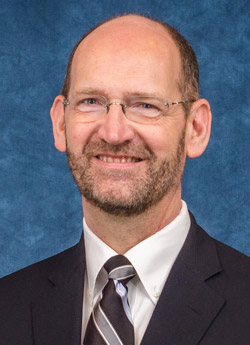 Member of:
Chief Information Officer
Christopher Ross is currently the Chief Information Officer of Mayo Clinic. Prior to that, he was Executive Vice President and General Manager of the Clinical Interoperability business for Surescripts. He has 28 years of diverse experience in healthcare, information technology and government. He serves on the Health and Human Services Health IT Standards Committee, the Markle Foundation Connecting for Health Steering Committee, and previously served on the Patient Centered Primary Care Collaborative and the CDC's National Biosurveillance Advisory Subcommittee. Before Surescripts, Cris most recently was Executive Vice President for Product and Information Services and Chief Information Officer for CVS/MinuteClinic, the pioneer and leader in retail-based healthcare. Cris holds a BS degree in Economics from the University of Minnesota and an MBA from the Yale School of Management. He serves on the Boards of Directors of the Walk-In Counseling Center and Central Presbyterian Church.