Devin Mann, MD, MS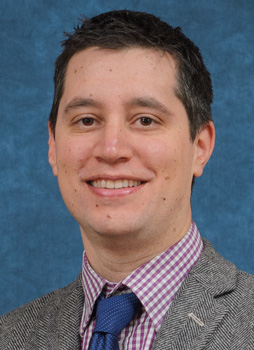 Member of:
Assistant Professor of Medicine at School of Medicine
Devin Mann is an Associate Professor of Medicine at Boston University, the Associate Chief Medical Innovation Officer for Innovation and Population Health at Boston Medical Center and an internist who cares for patients at Boston Medical Center.  He completed medical school, primary care residency and chief residency at NYU/Bellevue Hospital, a general medicine research fellowship at Weill Cornell Medical Center and was a clinical investigator at Mount Sinai Medical Center in New York.  He currently leads a hybrid program of research and operational innovation focused on enhancing health care delivery using novel technologies.  As Director of the Health Technology Change Lab at Boston University Medical Center, his research combines the disciplines of informatics, behavioral medicine, human-computer interactions, mHealth and primary care in service of a learning health system and the delivery of effective healthcare.  His work has been supported by the NIH, AHRQ, PCORI and technology consortiums.  His current projects focus on embedding acute respiratory infection decision support into diverse clinical workflows, interfacing behavior change data from external systems into the EMR and experimenting with mHealth platforms and devices for promoting blood pressure control.
He has published over 50 peer-reviewed articles and book chapters.