David Kotz, Ph.D.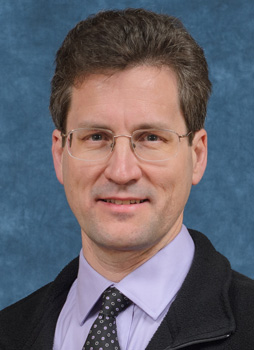 Member of:
Professor of Computer Science and Associate Dean of the Faculty for the Sciences
 David Kotz is the Champion International Professor in the Department of Computer Science at Dartmouth College. He currently serves as Associate Dean of the Faculty for the Sciences, and previously served as the Executive Director of the Institute for Security Technology Studies for four years. In 2013 he was appointed by the GAO to the US Healthcare IT Policy Committee. His research interests include security and privacy, pervasive computing for healthcare, and wireless networks.  He has published over 100 refereed journal and conference papers and obtained over $56m in grant funding.  He is PI of a $10m grant from the NSF Secure and Trustworthy Cyberspace program and leads a five-university team investigating Trustworthy Health &  Wellness technology (see thaw.org). He is an IEEE Fellow, a Senior Member of the ACM, a 2008 Fulbright Fellow to India, and an elected member of Phi Beta Kappa.
After receiving his A.B. in Computer Science and Physics from Dartmouth in 1986, he completed his Ph.D in Computer Science from Duke University in 1991 and returned to Dartmouth to join the faculty. For more information see http://www.cs.dartmouth.edu/~dfk/.