Elizabeth Johnson, MS, FCHIME, FHIMSS, CHCIO, RN-BC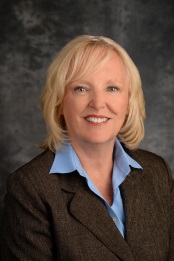 Member of:
Chief Information Officer, Acute Care Hospitals & Applied Clinical Informatics
Elizabeth O. Johnson is the nationally recognized, award-winning Chief Information Officer, Acute Care Hospitals and Applied Clinical Informatics for Tenet Healthcare Corporation. Ms. Johnson provides the strategic vision, tactical planning and executive leadership for information services and applied clinical informatics for 60+ hospitals, spanning clinical, business, imaging and supply management applications, including the development and deployment of standards that support policy, procedure, and workflow.  Ms. Johnson has also led Tenet's transformational IMPACT (Improving Patient Care through Technology) Program that addresses the national call for healthcare reform through the meaningful use of certified electronic health records (EHRs) at Tenet's hospitals nationwide.  Ms. Johnson is leading IMPACT beyond the implementation of EHRs, driving the use of the data they generate to produce new insights and intelligence for improvements in healthcare quality at lower costs.  Ms. Johnson earned a nursing degree from University of Texas at Arlington, and a Master of Science in Administration also from University of Texas. Ms. Johnson currently serves on the Board of Directors for both CHIME and HL7 International.