James Ellzy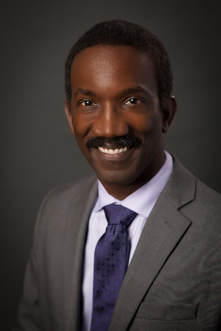 Role:
Health IT Advisory Committee,
Federal Representative
MHS GENESIS Clinical Functional Champion
Defense Health Agency, Department of Defense
Dr. James Andrew Ellzy, II is the MHS GENESIS Clinical Functional Champion.  In this capacity, he advises and assist DHA leadership on all matters pertaining to MHS GENESIS as it applies to clinical policy and procedures.   These duties include collaborating with the Veterans Health Administration.
Dr. Ellzy retired from the United States Navy December 2018.   His last duty assignment was as the Deputy Program Executive Officer-Functional for the Program Executive Office, Defense Healthcare Management Systems from May 2016 to September 2018.   Prior to that he served as the Chief Medical Informatics Officer (CMIO) for Navy Medicine from February 2013 to May 2016. During that period he also held the position of Director of Clinical Informatics beginning in March 2015. Prior to his position as CMIO, Capt. Ellzy served as the Acting Operations Chief for Innovation and Advanced Technology Development Division in the Health Information Technology Directorate. As the Chief, Department of Family Medicine, at Fort Belvoir Community Hospital (FBCH) from January 2011 to February 2013, Capt. Ellzy introduced the first Navy residents into then DeWitt Army Community Hospital to create the first tri-service Family Medicine residency program. He is a member of the Family Medicine Teaching Faculty at DeWitt Army Community Hospital/FBCH and serves as an adjunct faculty member.
Prior to his time at FBCH, Capt. Ellzy served as a Deputy Medical Director and Director of Clinical Quality in the Office of Chief Medical Officer, TRICARE Management Activity from January 2008 to August 2010. From August 2005 to December 2007, Capt. Ellzy served as the Department Head, Office of Clinical Quality, at Naval Medical Center San Diego.
He gained informatics experience as the CliniComp, Intl. SuperUser for Family Medicine at Navy Hospital Camp Pendleton from October 1996 to June 1997 and again from September 1999 to July 2001.
Dr. Ellzy received his received his Medical Doctorate from the East Tennessee State University James H. Quillen College of Medicine. He received his Masters in Medical Informatics and Bachelor of Arts in Computer Studies from Northwestern University. Dr. Ellzy is a Fellow in the American Academy of Family Physicians. He earned his certification in Medical Quality from the American Board of Medical Quality.