The CONNECT solution was built by federal agencies in response to their need to share health data among themselves and with other levels of government and the private sector using the eHealth Exchange.
Rather than have each federal agency independently build its own eHealth Exchange-compliant gateway solution, they banded together through the Federal Health Architecture (an e-gov initiative) to build CONNECT. The CONNECT project team brought together more than 20 federal agencies to define project needs, it developed the solution, demonstrated its viability for connecting federal and non-federal health organizations, and it made the solution available to the public in less than a year.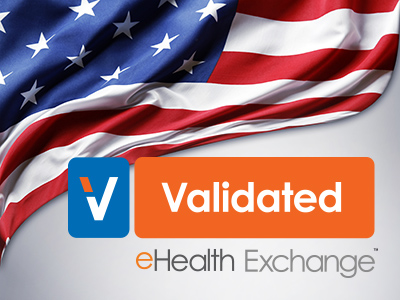 The result of this work has provided a "gateway" to the future of American healthcare – a future where medical records follow the patient, doctors have relevant medical data at their fingertips, citizens are better served through more complete public health data, and federal benefits can be administered more efficiently.
Though federal agencies delivered the initial versions of CONNECT, the long-term vision is for a broad community of organizations building upon the CONNECT software to collaboratively define and implement its future direction.
The CONNECT team has started this move by opening the development process beyond the initial development team, enabling other stakeholders to contribute to features important to them. The program will go further, implementing a true community governance structure as the stakeholder community matures and the options can be explored collaboratively.
Agencies that Collaborated to Build CONNECT

Department of Health & Human Services

Agency for Healthcare Research and Quality (AHRQ)

Centers for Disease Control and Prevention (CDC)

Centers for Medicare & Medicaid Services (CMS)

Food and Drug Administration (FDA)

Health Resources and Services Administration (HRSA)

Indian Health Service (IHS)

National Institutes of Health (NIH)

Substance Abuse and Mental Health Services Administration (SAMHSA)
Department of Commerce

Department of Defense (DoD)

Department of State

Department of the Treasury

Department of Veterans Affairs

National Science Foundation (NSF)

Office of Personnel Management (OPM)

Social Security Administration (SSA)

United States Agency for International Development (USAID)