In this chapter
Learn how to:
Historically, providers have had limited access to data on patients' health and well-being. They've made do with information collected during patient visits, like self-reported lifestyle habits and family health histories.
Technology is transforming our ability to collect accurate, reliable patient data.
smartphone or tablet owners used their device to track progress on a health-related goal.63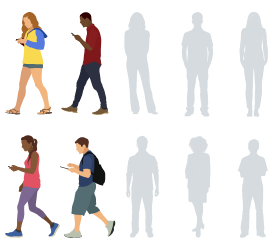 Adults with chronic conditions are most likely to track health indicators, like blood pressure or symptoms, than those without.64
Using technology, patients can also share information that's critical for health care decision-making but often too time-consuming or cumbersome for providers to gather — like family medical histories. What's more, patients can provide this data from home, so that providers can maximize precious office visit time.
This chapter describes how you can use the patient portal to systematically collect patient-generated data and harness them to improve clinical care and patient health.