Robert Wah, MD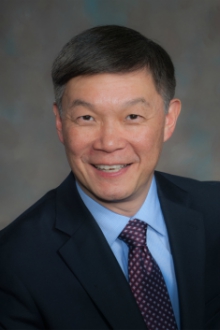 Member of:
Health IT Advisory Committee
, Co-Chair
Global Chief Medical Officer
Dr. Robert Wah is DXC's Global Chief Medical Officer and former President of the American Medical Association (AMA). He has been lead Client Executive, ran P&L, and actively engaged in M&A pursuits at CSC before it became DXC. He served over 23 years on Active Duty in the Navy and was the Associate CIO for the Military Health System where he led the requirements team of over 100 physicians, nurses, pharmacists and managed the portfolio of over $900 million in annual spend on Health IT tools covering over 520 hospitals and clinics worldwide for 10 million patients. At HHS, Dr. Wah served as the first Deputy National Coordinator for Health IT. He helped to set up the Office of the National Coordinator for Health IT (ONC) and was Chief Operating Officer. Dr. Wah was vice chairman of the Navy's largest Ob/Gyn department with over 200,000 patient visits and 4,000 annual deliveries and has served on the faculties of Harvard Medical School, University of California, San Diego, and the Uniformed Serves University of Health Sciences. Dr. Wah was elected Chair of the AMA Board of Trustees and served on the Board for 11 years. He also serves on the Board of Directors for the McKnight Brain Research Foundation and American Telemedicine Association. Dr. Wah did his training at the National Naval Medical Center Bethesda and Harvard Medical School and holds two board certifications. He is also a graduate of the Advanced Management Program at the Harvard Business School. Dr. Wah sees patients, does surgery, and trains residents and fellows at the National Institutes of Health (NIH) and Walter Reed National Military Medical Center at Bethesda, Maryland.