Daniel Vreeman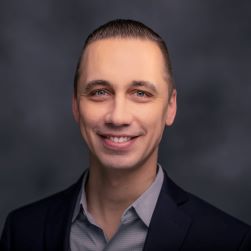 Role:
U.S. Core Data for Interoperability Task Force 2018,
Member
U.S. Core Data for Interoperability Task Force 2021,
Member
Senior Clinical Data Standards Lead
Dr. Daniel Vreeman is a physical therapist, biomedical informatician, and expert in health data standards. His work aims to create a global health ecosystem where data is available with open standards that unlock the potential for information systems and applications to improve health decision-making and care. Dr. Vreeman is the Senior Clinical Data Standards Lead at RTI International where he advances health data standards and interoperability.
From 2006 to 2019, Dr. Vreeman was the Director, LOINC and Health Data Standards with the Regenstrief Institute, Inc. and the inaugural Regenstrief–McDonald Scholar in Data Standards at the Indiana University School of Medicine. In those roles, he led the development of LOINC, an open vocabulary standard for health measurements, observations, and documents that is now used in more than 180 countries.
Dr. Vreeman has published numerous scientific papers, guides and articles, and has presented over 250 invited lectures worldwide. He is the author of the book LOINC Essentials: A step-by-step guide for getting your local codes mapped to LOINC.