Medell Briggs-Malonson, MD, MPH, MSHS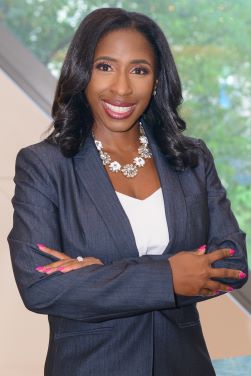 Role:
Health IT Advisory Committee,
Co-Chair
Annual Report Workgroup,
Co-Chair
Chief of Health Equity, Diversity and Inclusion
HITAC Member Terms:
Term 1: 1/2022 – 12/2024
Dr. Medell Briggs-Malonson, MD, MPH, MSHS is the Chief of Health Equity, Diversity and Inclusion for the UCLA Hospital and Clinic System.  She is also an Associate Professor of Emergency Medicine at the David Geffen School of Medicine at UCLA.  In her current role, she is responsible for the implementation and oversight of organizational structures and initiatives that promote inclusivity and equity among UCLA Health staff, patients, and communities.  Dr. Briggs-Malonson is also the founder and CEO of Contour Health Solutions, a national advisory firm that partners with health technology organizations and investors to achieve high performance and value by implementing technology that improves the quality, safety, and accessibility of healthcare services for diverse and marginalized populations. 
Dr. Briggs-Malonson prides herself in building a culture of innovation, collaboration, and excellence. This has led her to become a nationally recognized healthcare improvement advisor, speaker, and best-selling author. 
She has held several administrative and academic roles throughout her career focused on innovative healthcare system redesign to advance health equity within diverse communities. Through her health disparities research, national lectures on implicit bias in medicine, and advocacy to recruit and retain more women and people of color in academic medicine, she has continued to increase awareness of how diversity within the health care workforce plays a critical role in eliminating health inequities. She has held several hospital executive and department leadership positions including being the Senior Medical Director of Quality for Martin Luther King Jr. Community Hospital in South Los Angeles and the Medical Director of Clinical Effectiveness for UCLA Health.  She has made great direct contributions to federal legislation aimed at improving health outcomes for marginalized populations.  In addition, Dr. Briggs-Malonson currently serves the Co-Chair of the federal Health Information Technology Advisory Committee (HITAC).
Dr. Briggs-Malonson received her undergraduate degree from UCLA, MD from Harvard Medical School, MPH from Harvard T.H. Chan School of Public Health and her MSHS from the UCLA Fielding School of Public Health. She completed her emergency medicine residency training at Harbor-UCLA Medical Center, where she also served as chief resident.
Following her clinical training, she was a Robert Wood Johnson Foundation Clinical Scholar whose research focused on developing novel health care delivery models to improve the quality of health care services provided in under-resourced communities of color. Dr. Briggs-Malonson is also an improvement adviser certified by the Institute for Healthcare Improvement and is trained in Lean Healthcare and Six Sigma improvement methodologies. She has received numerous awards of recognition, including being named among the 2015 Top Healthcare Professionals Under 40 from the National Medical Association, 2021 Top 25 Influencers Under 45 in Emergency Medicine, and the 2021 Los Angeles Dodgers Healthcare All-Star.