Susan Kressly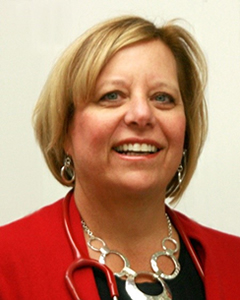 Member of:
Health IT for the Care Continuum
, Member
Founding Partner
Dr. Susan J. Kressly is the Medical Director of Office Practicum (OP), a pediatric-specific CEHRT, as well as a founding partner of Kressly Pediatrics, an innovative, independent pediatric practice whose mission statement, "Combining traditional care and modern technology in partnership with families," exemplifies her passion about pediatric health IT. As a leader who influences software development and a pediatrician who uses technology to connect to her patients, Sue has the unique perspective of influencing high-level possibilities and challenges while using that technology at the point of care.
Sue was an early adopter of Health IT, including a patient portal to engage families from the day she opened her doors in 2004. She uses her subject matter expertise to create and advocate for appropriate technology that understands the unique needs of children, adolescents, and young adults and the care teams that are integral to promoting their health and well-being. To that end, her HIT travels have taken her from membership in the Pediatric workgroup at CCHIT to the first real-time, bidirectional Immunization Information System exchange in Pennsylvania, to current discussions about protecting privacy and confidentiality concerns in complex families and understanding how clinical teams receive and process accurate and timely healthcare data. Sue's passion and focus have always been to put the patient and family at the center. She often says, "If we build this right, everyone will benefit."
Sue believes that all children deserve access to a well-coordinated family-centered medical home which maximizes the use of Health IT and a supporting network of care team members so that they can achieve their ultimate potential. And healthcare team members deserve optimally functioning tools so that they can focus on their patients.
Dr. Kressly graduated from Temple University School of Medicine and completed her residency at Saint Christopher's Hospital for Children in Philadelphia, where she also served for a year as Chief Resident. She is Board Certified in Pediatrics and Clinical Informatics, as well as a Fellow of the American Academy of Pediatrics, where she has several leadership roles related to Health IT and Practice Management.