Jim Jirjis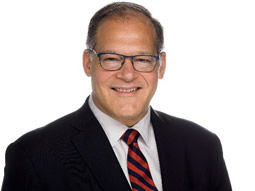 Role:
Health IT Advisory Committee,
Member
Intersection of Clinical and Administrative Data Task Force,
Member
U.S. Core Data for Interoperability Task Force 2021,
Member
Interoperability Standards Priorities Task Force 2021,
Member
Public Health Data Systems Task Force 2021,
Member
EHR Reporting Program Task Force 2021,
Member
Annual Report Workgroup,
Member
e-Prior Authorization Request for Information Task Force 2022,
Member
Adopted Standards Task Force 2022,
Member
Public Health Data Systems Task Force 2022,
Member
HTI-1 Proposed Rule Task Force 2023,
Member
Vice President & Chief Health Information Officer
HITAC Member Terms:
Term 1: 10/2019 – 5/2020
Term 2: 5/2020 – 5/2023
Dr. Jim Jirjis joined HCA Healthcare in August, 2013 as Chief Health Information Officer of the Clinical Services Group. He is a graduate of the University of Illinois, Champaign (BS, Cum Laude), the University of Chicago's Pritzker School of Medicine (MD) and Vanderbilt University's Owen School of Management (MBA). He is board certified in Internal Medicine and completed a fellowship in Infectious Diseases at Vanderbilt University Medical Center (VUMC). 
Currently at HCA Healthcare, Dr. Jirjis leads the clinical informatics strategy for the entire enterprise, enabling interoperability between internal assets and scaling those capabilities to include external exchange partners, improving the clinician experience by developing and deploying clinician and patient tools which are purpose-built yet cohesive, and developing and implementing regulatory compliance strategies with an emphasis on practical application and operational efficiency. During his tenure, he has been instrumental in developing partnerships with national health information exchanges, monitoring and improving data quality, and driving strategic investments in front-end tools for clinicians, such as PatientKeeper and MobileHeartbeat, with the long term goal of "owning the design of the clinician experience."
Before joining HCA Healthcare, Dr. Jirjis practiced Internal Medicine at Vanderbilt University Medical Center (VUMC), where he served as Medical Director of Primary Care and Chair of the Medical Records Committee. He was appointed Assistant Chief Medical Officer at VUMC in 2002, promoted to Chief Medical Information Officer in 2005, and had the honor of serving as Director of the Innovation Integration team, 2009-2013. 
Dr. Jirjis is a longtime champion of electronic medical record (EMR) adoption among the healthcare community. His accomplishments in EMR advancement include: co-developing the VUMC StarPanel enterprise EMR and developing the MyHealthatVanderbilt patient web portal; the Star Tracker disease management tracking system, an electronic communication system; and a reporting interface for Vanderbilt University. These initiatives were integral in the establishment of VUMC's EMR, which has been recognized as one of the nation's top systems. 
Among his many notable achievements, Dr. Jirjis developed and led implementation of the VUMC Medical Home, which was awarded a $19 million grant in 2012 by the Centers for Medicare and Medicaid Services. This initiative aims to improve chronic disease management for patients with high blood pressure, heart failure, and diabetes, in addition to lowering costs and improving the quality of patient care.