Richard Elmore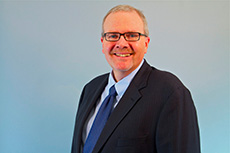 Role:
U.S. Core Data for Interoperability Task Force 2018,
Member
Senior Vice President, Corporate Strategy and Development
Rich Elmore is responsible for corporate development and strategy at Allscripts.  His areas of expertise including healthcare standards and health information exchange.
He is presently co-chair of ONC's Content Standards Workgroup and serves on the board of directors for the CommonWell Health Alliance. 
During 2011-12 on leave from Allscripts, he worked as Standards Coordinator for the Office of the National Coordinator for Health IT (ONC).  He ONC's initial foray into standards for a learning health system: the Query Health initiative now being used by PCORI and many others.  Prior to this, he had served as a workgroup leader for ONC's Direct Project.
Prior to his time at ONC, he ran the Allscripts Provider Analytics business. Prior to Allscripts, he had a long career at IDX during which he ran the Flowcast Hospital business, served on the IDX Corporate Strategy Board and was Vice President of Product Development for IDX Flowcast. 
Mr. Elmore has degrees from Dartmouth College (BA) and New School University (MA Economics).  He is on the Scientific Advisory Group for Innovations in Monitoring Population Health Using Electronic Health Records – a multi-year research initiative of the Primary Care Information Project.  He was a founding member of the CCHIT Interoperability workgroup.  He is also on the advisory board to the Sudan Development Foundation, building health clinics in the world's newest nation - South Sudan.  He also serves on the Board of Directors for the King Street Center serving kids and families in need in Burlington, Vermont.