Denise Chrysler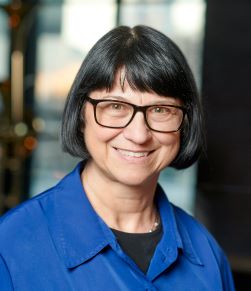 Role:
Public Health Data Systems Task Force 2021,
Member
Director
Network for Public Health Law
Denise Chrysler directs the Network for Public Health Law's Mid-States Region located at the University of Michigan School of Public Health. The Network assists public health practitioners to use law to protect the public's health by providing direct technical assistance; developing and providing training, materials, and practical tools; and connecting individuals with one other to help build a public health law community. Previously, for 27 years, she provided legal services to Michigan's state health department. Her legal work includes communicable disease, environmental public health, public health research, privacy, health information exchange, and emergency preparedness and response. She is a member of her local board of health and the National Committee on Vital and Health Statistics. She co-chairs the Council of State and Territorial Epidemiologists' Public Health Law Subcommittee. Denise earned her law degree from the University of Michigan Law School.