Rajesh Dash, MD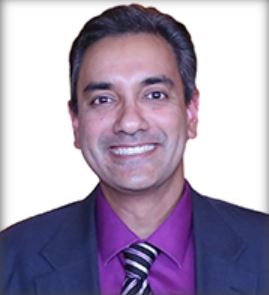 Role:
Interoperability Standards Workgroup,
Member
Professor and Vice-Chair for IT, Department of Pathology
College of American Pathologists
Dr. Dash is a board-certified pathologist with fellowship training in Cytopathology and Clinical Informatics.  He currently serves as the Beaker physician champion and Director for Laboratory Informatics Strategy, reporting to the office of the Chief Health Information Officer.  He has an undergraduate degree in computer science and specializes in medical informatics, fine needle aspiration cytology and surgical pathology of breast cancer.  Some of his primary roles at Duke over the last decade involved: serving as Medical Director of Duke's Laboratory Information Systems (ongoing), serving as Director for laboratory informatics strategy for the health system (ongoing), supervision of the centralized tissue banking information system for the medical center, and serving as the Director for the Duke Comprehensive Cancer Center (DCCC) Tissue and Blood Procurement Shared Resource (ceased 2010). 
Dr. Dash is involved in the research and development of medical terminologies and associated software tools for medical data mining and analysis. He is the principal author of Duke's legacy biorepository informatics platform managing samples and associated clinical data, called MAW3®, which has been in development since 1998, has served in a production environment since 2000, and participated as a platform for "caTissue Core" funded adoption in 2005. 
He previously served on the Health Information Technology Advisory Committee (HITAC). He also represented the National Library of Medicine as a member of the Technical Committee on the International Health Terminology Standards Development Organization (IHTSDO) and served as the chair of the Pathology and Laboratory Medicine Program Group within that organization.  He is the current co-chair of Integrating the Healthcare Enterprise (IHE) Pathology and Laboratory Medicine domain. He is active within the Association of Public Health Laboratories (APHL) Laboratory and Messaging Community of Practice and serves as chair of the College of American Pathologists (CAP) Artificial Intelligence Committee, and as the CAP member representative to FDA's SHIELD initiative.