Bryant Thomas Karras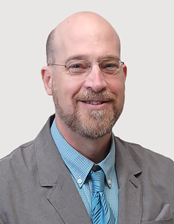 Role:
Public Health Data Systems Task Force 2021,
Member
EHR Reporting Program Task Force 2021,
Member
Chief Informatics Officer
Washington State Department of Health
Bryant Thomas Karras MD, Chief Informatics Officer and Senior Epidemiologist at State of Washington Department of Health. His current position is in the Office of Science Health and Informatics, where he guides the agencies interoperability work. He is a Physician, an Engineer and Public Health Informatician. He has a technical, business process, and problem-solving approach with a background in Internal Medicine/Chief Resident (University of Wisconsin), Biomedical Engineering (University of California San Diego), and a Medical Informatics Fellowship (Yale). As Informatics Officer for the state's Public Health agency, he guides the informatics and interoperability enterprise wide agency efforts including how to utilize innovative technologies such as Bluetooth Exposure Notification. Bryant is passionate about improving public health's use of Health Information Technology in Washington state helping state and local Public Health Agencies elsewhere with informatics issues.   www.doh.wa.gov/HealthIT   "a healthy dose of information"