Michael Adcock, MS, RN, FACHE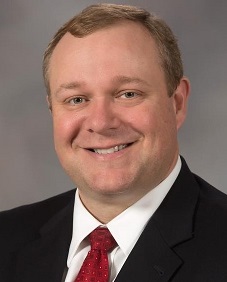 Role:
Health IT Advisory Committee,
Member
Information Blocking Task Force,
Co-Chair
Vice President of Population Health and Clinical Operations
Michael Adcock is a seasoned healthcare leader with a deep and diverse breadth of experience. Currently, Michael is Vice President of Population Health and Clinical Operations at Magnolia Health (a wholly-owned subsidiary of Centene Corporation).   Before joining Magnolia Health, he owned and operated Adcock Advisory Group, a full-service healthcare consultancy focused on digital health.  Prior to opening Adcock Advisory Group, he was executive director for the Center for Telehealth at the University of Mississippi Medical Center, where he guided the strategy and expansion of virtual medical care in communities across the region. The Center for Telehealth at UMMC grew to become one of the largest and most comprehensive telehealth programs in the United States. Michael led the growth of this program over multiple years to over 35 medical specialties in more than 200 locations. During his tenure, the UMMC Center for Telehealth was recognized as one of two Centers of Excellence by the Health Resources and Services Administration.
Prior to joining UMMC, Michael was chief operations officer for West Jefferson Medical Center in New Orleans, Louisiana. There, he oversaw a workforce of more than 600 professional staff and healthcare providers and managed 18 direct reports. Michael also served as vice president of operations at the North Carolina-based Halifax Regional Medical Center.
Michael is a fellow in the American College of Healthcare Executives and chairman of the Mississippi Telehealth Association board of directors. He's an active member of ONC's Health Information Technology Advisory Committee, Chair of the Mississippi Telehealth Association, and a member of several working groups with the Connected Health Initiative. Michael has presented digital health on the national and international stage including three testimonies to the United States Congress. In addition to testimonies and speaking engagements, he has also led training sessions for health systems, insurers, and provider groups.