Abby Sears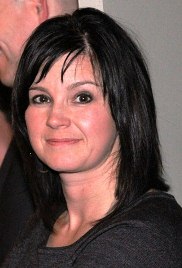 Role:
Health IT Advisory Committee,
Member
U.S. Core Data for Interoperability Task Force 2021,
Member
Public Health Data Systems Task Force 2021,
Member
EHR Reporting Program Task Force 2021,
Member
President and Chief Executive Officer
As Chief Executive Officer, Abby Sears is responsible for the overall strategy and executive leadership at OCHIN. Abby has been with OCHIN since its inception and has helped grow the organization nationally, focusing on building a learning organization that supports the transformation of healthcare through the use of data and technology. A prominent national speaker and HIT advisor with over 15 years of healthcare expertise, she is focused on building a premier information and technology network leveraging Health IT products, services, and the use of practice-based research to help community practices nationwide achieve federal and industry standards for healthcare delivery, quality, and cost control. She holds an MBA and MHA, both from the University of Minnesota.