Interoperability
Calling all COVID-19 Health IT Projects
Steven Posnack | March 30, 2020

Just over four years ago, I announced the launch of the Interoperability Proving Ground (IPG), an open, community platform where you can share, learn, and be inspired by interoperability projects taking place across the nation.
If you're working on a COVID-19 interoperability project, you will have the ability to share it with your colleagues through the IPG and tag it "COVID-19." You can also quickly get to COVID-19 tagged projects by clicking this link.
You may need to quickly set up a username and password, but once you do, adding a project is pretty simple: enter a title, provide a brief description, and tag it COVID-19. You can also include a hyperlink to your project's homepage and other details (such as contact information) if you wish.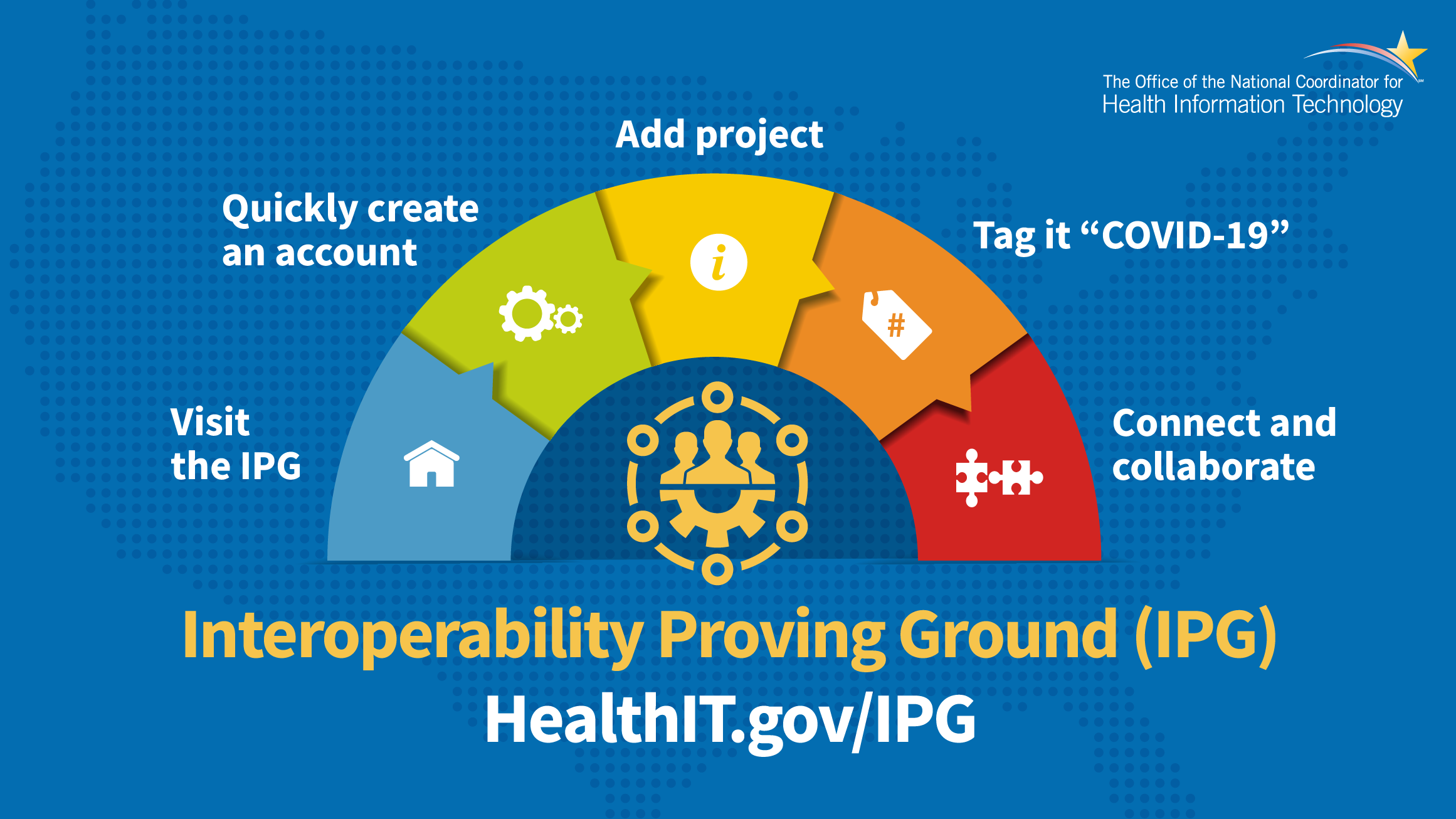 Through mission, patriotism, and sheer will, many of you – from the front lines to the coding scrums – have stepped up to gather data, release new best practices, create new connections, and point out gaps. There's so much going on it's easy to be overwhelmed and hard to keep track. Should you join an initiative or start one of your own? Is someone confronting the same challenge you are? If we all share our efforts, the health IT community can come together in the most nimble way possible to provide tools that can help fight this pandemic.
We need to be organized, and to be organized we need a dynamic, lightweight way to share what we're working on, who's doing it, how we can support one another, and how to find out more. That's exactly the open forum that the IPG can provide. ONC will monitor IPG submissions to help pair stakeholders and identify complementary initiatives to project leads.
Please take a few moments to share your project today!