International Patient Summary
The GDHP is working through the GDHP Interoperability Work Stream's International Patient Summary (IPS) Work Group to advance efforts to have patients' health data flow across country borders for unscheduled patient care. The work stream kicked-off the IPS work group on Monday, December 14, 2020. The work group comprises 17 countries and territories including the WHO. The group meets bi-weekly to align international efforts on the IPS and produce deliverables.
The HL7 International Patient Summary (IPS) is an electronic health record containing essential healthcare information intended for use in unscheduled, cross-border care scenarios. ONC recognizes the importance of being able to have a patients' data follow them wherever they go so that they can retrieve the data when and where it matters most. The standard comprises of a dataset that is a minimal and non-exhaustive patient summary that is specialty agnostic, condition-independent, and readily usable by clinicians. The IPS highlights the use case for interoperability with patients' health data being transferred across country borders so that we can personalize patient care. The value sets are based on global vocabularies that are usable and understandable in any country. Stay tuned for additional updates on the IPS and the GDHP.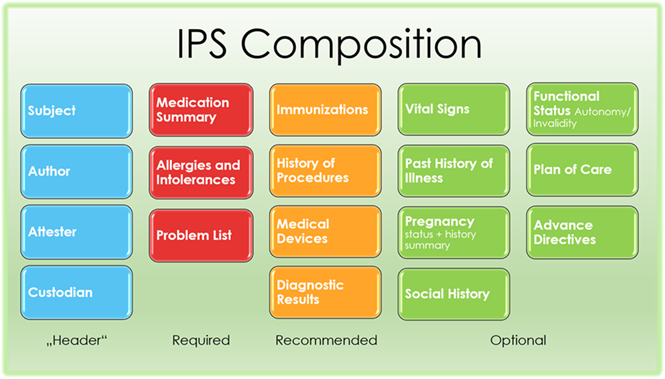 Source: http://hl7.org/fhir/uv/ips/