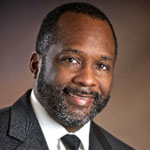 B. Vindell Washington, MD, MHCM, FACEP
Principal Deputy National Coordinator for Health Information Technology
ONC
Dr. Vindell Washington is the Principal Deputy National Coordinator in the Office of the National Coordinator for Health Information Technology (ONC) and provides high-level executive direction and leadership for ONC programs, operations, and policies and advances key Administration initiatives, such as delivery system reform, the Precision Medicine Initiative, and implementation of the Interoperability Roadmap.
Prior to joining ONC, Dr. Washington served as the President of the Franciscan Missionaries of Our Lady Health System (FMOLHS) Medical Group and as the health system's Chief Medical Information Officer. The FMOL Health System is headquartered in Baton Rouge and has five acute care hospitals and affiliated facilities located throughout Louisiana provide care to 40% of the state's population.
Dr. Washington's primary responsibility was to develop and execute ambulatory strategies for the health system with a focus on transforming ambulatory care delivery models. In this role, he led over 500 physicians, advanced practitioners and 1,400 employees in more than 70 care locations throughout Louisiana. Additionally, his responsibilities included quality and process improvement.
He was also the senior accountable executive for information technology for FMOLHS. During his tenure, the health system has been an early adopter of technology including solutions including the integration of medical device information into the electronic health record and the widespread deployment of clinical decision support within the provider documentation workflow. FMOLHS has been recognized as an Information Week Top 500 Company and the institution's help desk has won the Help Desk Institute best in class award.
Before joining FMOLHS, Dr. Washington served as CEO of Piedmont Healthcare Management Group (PHMG) in Charlotte, North Carolina where he led the development efforts of coding and billing process technologies. PHMG was sold to Anodyne Health, which in turn was acquired by AthenaHealth. Before PHMG, he was president and CEO of Piedmont Emergency Medicine Associates, also located in Charlotte, NC, where he led a 70 provider hospitalist medicine and emergency medicine group.
---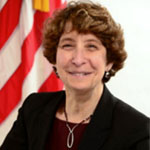 Jocelyn Samuels, Director
HHS Office for Civil Rights
Jocelyn Samuels is the Director of the U.S. Department of Health and Human Services Office for Civil Rights, where she leads enforcement of federal laws that help to ensure non-discrimination and equity in federally funded health and human services, and enforcement of the HIPAA Privacy, Security and Breach Notification Rules. Ms. Samuels was previously the Acting Assistant Attorney General for Civil Rights at the United States Department of Justice where she managed operations of the Civil Rights Division. Prior to her tenure at the Department of Justice, Ms. Samuels was the Vice President for Education and Employment at the National Women's Law Center in Washington, D.C. Her prior experience also includes work as a Labor Counsel to Senator Edward M. Kennedy and as a senior policy attorney at the Equal Employment Opportunity Commission. She received her law degree from Columbia University, and her bachelor's degree from Middlebury College.
---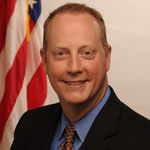 Patrick H. Conway, MD, MSc
Acting Principal Deputy Administrator
Deputy Administrator for Innovation and Quality, Centers for Medicare and Medicaid Services
Chief Medical Officer, Centers for Medicare and Medicaid Services
Patrick Conway, MD, MSc, is the CMS Acting Principal Deputy Administrator and Deputy Administrator for Innovation and Quality & CMS Chief Medical Officer. As the CMS Acting Principal Deputy Administrator and CMS Chief Medical Officer, Dr. Conway is responsible for overseeing the programs that serve the over 130 million Americans that access health care services through Medicare, Medicaid, the Children's Health Insurance Program, and the Health Insurance Marketplace. He and the CMS team focus on health system transformation by improving quality, affordability, access to care, and health outcomes.
Dr. Conway is also Director of the Center for Medicare and Medicaid Innovation (CMMI) at CMS. The CMS Innovation Center is responsible for testing numerous new payment and service delivery models across the nation that reward quality and value. Models include accountable care organizations, bundled payments, primary care medical homes, state innovation models, and many more. These models involve millions of people and hundreds of thousands of providers across the nation. Successful models can be scaled nationally. The CMS Innovation Center budget is $10 billion over 10 years.
---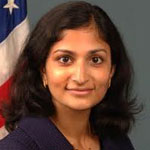 Meena Seshamani, MD, PhD
Director, HHS Office of Health Reform
Meena Seshamani is the Director of the Office of Health Reform at the Department of Health and Human Services, where she drives strategy and manages the implementation of the Affordable Care Act and delivery system reform. Recently she practiced as a head and neck surgeon at Kaiser Permanente in San Francisco. From February 2009 to November 2010, she served in the Office of Health Reform, first as Director of Policy Analysis and then as Deputy Director. She received her B.A. with honors, magna cum laude, in business economics from Brown University, her M.D. from the University of Pennsylvania School of Medicine, and her DPhil (PhD) in Health Economics from the University of Oxford, where she was a Marshall Scholar. She completed her residency training in Otolaryngology-Head and Neck Surgery at the Johns Hopkins University School of Medicine.
---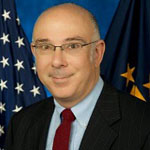 Alan R. Constantian, PhD
Deputy Chief Information Officer (DCIO), Account Manager for Health, Office of Information and Technology (OI&T)
Department of Veterans Affairs (VA)
Dr. Constantian is responsible for the oversight and management of our VHA partners' IT investment portfolio, providing real-time, strategic leadership to both our IT team and his counterparts in VHA on what technological tools and innovations may best support the VHA mission. I ensure that we offer programs that have benefit to the Veteran and that they achieve the benefits forecasted. He ensures that the Veteran-focused Integration Process (VIP) and security, software, and governance processes are utilized by clinical-facing VHA business processes. In addition, he also serve as the conduit for information sharing between VHA and OI&T's executive leadership team, providing recommendations, advice and guidance to VHA partners on OI&T initiatives, programs and processes, collaborating in development efforts with a focused portfolio of investments involving technology in order to make VA the place Veterans prefer to receive care.
---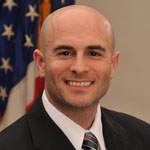 Steven Posnack, MS, MHS
Director Office of Standards and Technology
ONC
Steven Posnack joined the Office of the National Coordinator for Health Information Technology (ONC) in July 2005.
Prior to serving as the Director of the Office of Standards and Technology, Mr. Posnak led ONC's Federal Policy Division within the Office of Policy and Planning from 2010 to 2014. In this capacity, he led ONC's regulatory affairs, legislative analysis, and several federal policy development and coordination activities.
As the Federal Policy Division Director, Mr. Posnak developed the health IT standards and certification policy necessary to support the Medicare and Medicaid Electronic Health Record (EHR) Incentive Programs. He authored and supervised the drafting of all regulations issued by ONC during this time period, including several standards and certification criteria regulations, the regulations necessary to establish the ONC Health IT Certification Program, and an advanced notice of proposed rulemaking on metadata standards.
---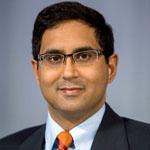 Jitin Asnaani
Executive Director
CommonWell Health Alliance
Jitin is the first Executive Director of CommonWell Health Alliance, which is dedicated to the vision that health data should always follow the patient, regardless of where care occurs. Prior to CommonWell,
Jitin worked for athenahealth, where he helped to build and expand their cloud-based interoperability platform, and co-launched both CommonWell and the Argonaut Project.
Previously, Jitin was an appointee at the Office of the National Coordinator for Health IT (ONC), where he primarily focused on incubating and launching the S&I Framework. In addition, he co-led The Direct Project, served on the Technical Advisory Committee of the Nationwide Health Information Exchange, and provided technical expertise to the State HIE Program.
Jitin has a Bachelor's degree in Computer Science & Engineering from MIT and a Masters in Business Administration from Harvard Business School.
---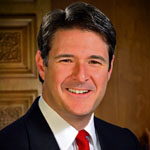 David C. Kendrick, MD, MPH, FACP
Department Chair of Medical Informatics
University of Oklahoma, School of Community Medicine
CEO, MyHealth Access Network
David Kendrick, MD, MPH, chairs the Department of Medical Informatics at the University of Oklahoma's School of Community Medicine, and serves the OU Health Sciences Center as the Assistant Provost for Strategic Planning. The Department of Medical Informatics provides clinical information systems support to OU Physicians as well as analytics services for clinical operations and research. In addition, the Department operates a Health Access Network for the Oklahoma Healthcare Authority, providing care management services, quality improvement support, and technology for Oklahoma physicians serving more than 100,000 patients.
Dr. Kendrick is the principal investigator and CEO of MyHealth Access Network, Oklahoma's non-profit health information network, which ensures that every Oklahoman's complete health record is securely available where and when they need it for care and health decision-making. MyHealth serves more than 3 million patients and is focused on improving health in Oklahoma and beyond by implementing a community-wide infrastructure for healthcare IT. MyHealth was one of the original Beacon Communities selected by the Office of the National Coordinator for Health IT. MyHealth is focused on providing advanced health information exchange, community-wide care coordination tools, and a robust decision support platform to support providers and patients in improving health.
Dr. Kendrick is a member of the Board of Directors of the National Committee for Quality Assurance (NCQA), and convening faculty for the Comprehensive Primary Care Initiative (CPCi). Dr. Kendrick served as Senior Counsel for Interoperability to the National Coordinator for Health IT and continues to work closely with ONC.
---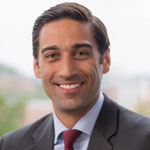 Scott Afzal
Partner
Audacious Inquiry
Senior Advisor, CRISP
Scott Afzal is a Partner at Audacious Inquiry and a subject matter expert in the fields of health information exchange and the application of master data management in healthcare. Mr. Afzal joined Ai in 2007, bringing several years of systems integration expertise. He has served as the Program Director of CRISP, an HIE serving Maryland and Washington, DC, since the inception of the organization. He has since advised regional and statewide health information organizations across the country. Prior to joining Audacious Inquiry, he served as a Business and Systems Integration Consultant with Accenture, Inc. out of their New York City office. Scott holds a BSBA in Business Management from Bucknell University.
---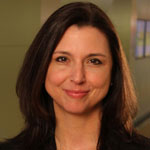 Mariann Yeager, MBA
CEO
The Sequoia Project
Mariann Yeager serves as CEO for The Sequoia Project, a non-profit 501c3 chartered to advance implementation of secure, interoperable nationwide health information exchange. The Sequoia Project supports multiple health IT interoperability initiatives, including the eHealth Exchange and Carequality, and is expanding its efforts to solve critical health data sharing challenges.
Under her leadership, the eHealth Exchange more than quadrupled connectivity in just 2 years, making it the largest network of its kind in the US, connecting almost 50% of all US hospitals and 100 million patients. Ms. Yeager also led the successful launch of Carequality, which interconnects data sharing networks using a national-level, consensus-driven approach, much like the telecommunications industry did for linking cell phone networks.
Ms. Yeager has more than 20 years of experience in the health IT field. Prior to The Sequoia Project, she worked with ONC for five years on ONC nationwide health information network initiatives. She also led the launch and operation of the first ambulatory and inpatient electronic health records (EHR) certification program in the US. Her prior experience also includes running the payer operations division for a large national healthcare clearinghouse, now Emdeon, as well as working at a leading national payer, CIGNA Healthcare.
---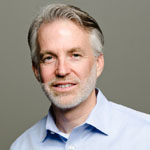 Michael W. Painter, JD, MD
Senior Program Officer
Robert Wood Johnson Foundation
Physician, attorney, and health policy advocate, Michael Painter is a senior program officer at the Robert Wood Johnson Foundation. His work includes identifying cutting edge ideas and investments that could help build a Culture of Health, ensuring that health equity is front and center in efforts to build a Culture of Health and driving understanding about the value proposition in health. In 2003-2004, Painter was an RWJF Health Policy Fellow with the office of Senator William H. Frist, MD, former majority leader. Prior to that, he was the chief of medical staff at the Seattle Indian Health Board, a community health center serving urban American Indians and Alaska Natives. He has a clinical faculty appointment with the University of Washington, Department of Family Medicine. Born in Oklahoma and member of the Cherokee Nation of Oklahoma, he is a policy advocate at the national, state, and local levels regarding health care issues affecting urban American Indians and Alaska Natives. He holds a JD from Stanford Law School, and an MD from University of Washington. He lives in Princeton Junction, NJ, with his wife, Mary and their two children.
---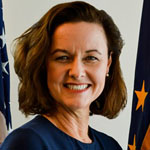 Stacy Cummings
Program Executive Officer
Program Executive Office Defense Healthcare Management Systems (DHMS) Department of Defense (DoD)
Ms. Stacy Cummings serves as the Program Executive Officer for the Program Executive Office Defense Healthcare Management Systems (DHMS). As Program Executive Officer, Ms. Cummings oversees the Department of Defense electronic health record modernization including the operational, data exchange and interoperability initiatives. Specifically, she provides direction to the following program offices: The Department of Defense Healthcare Management System Modernization (DHMSM), the Defense Medical Information Exchange (DMIX), the Joint Operational Medicine Information Systems (JOMIS) and the Department of Defense/Department of Veterans Affairs Interagency Program Office (DoD/VA IPO).
Ms. Cummings previously held senior executive positions at two operating administrations within the Department of Transportation where she established strategic direction, provided executive leadership and managed daily operations. Additionally, Ms. Cummings served as the Department's executive sponsor for the Joining Forces initiative to connect Service Members, Veterans, and their families with career opportunities in transportation.
Beginning her career as an Acquisition Logistics Intern at the Naval Air Systems Command, Ms. Cummings spent 17 years with the Department of the Navy where she gained expertise in logistics, maintenance support and information technology acquisition and deployment. She held senior positions with the Naval Air Technical Data and Engineering Services Command (NATEC); Commander, Fleet Readiness Centers (COMFRC); Program Executive Office for Command, Control, Communications, Computers and Intelligence (PEO C4I); and the Space and Naval Warfare Systems Command (SPAWAR). She brings significant experience leading people, managing complex organizations, and overseeing multi-billion dollar financial operations.
---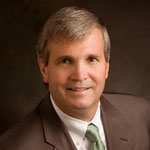 Marc Probst
VP/CIO
Intermountain Healthcare
Marc Probst is the Chief Information Officer and Vice President at Intermountain Healthcare, an integrated delivery network (IDN) based in Salt Lake City, Utah.
Mr. Probst has been involved with Information Technology and Healthcare services for over 30 years. Prior to Intermountain, he was a Partner with two large professional service organizations; Deloitte Consulting and Ernst & Young, serving healthcare provider and payer organizations. He has significant interest in the use of information technology to increase patient care quality and lower the costs of care. He is experienced in information technology planning, design, development, deployment and operation as well as policy development for HIT related issues.
Mr. Probst serves as a Board Member of several healthcare related organizations including the University of Utah School of Nursing, CHIME (College of Health Information Management Executives) and the Utah Food Bank. He is a frequent speaker on Health Information System strategy, innovation, analytics, standards and policy. He has a passion for the power of HIT for public and population health within the United States and for health improvement world-wide.
---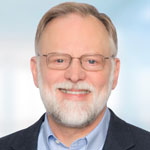 David McCallie, MD
Senior Vice President for Medical Informatics
Cerner Corporation; Cerner Engineering Fellow
Dr. David McCallie is Senior Vice President for Medical Informatics at Cerner Corporation, and Cerner Engineering Fellow. He is responsible for a research team focused on innovations in clinical informatics. His current research targets applications of semantic content extracted from the EHR using natural language parsing and machine learning techniques. In addition to his work at Cerner, he works with industry collaborators to create vendor-neutral standards that foster EHR interoperability. He was a co-founder of CommonWell, a multi-vendor trade association devoted to improved data liquidity. Prior to that, he helped create Direct, a standard for secure clinical messaging. Dr. McCallie served for 6 years on the ONC HIT Standards Committee, and remains active with ONC FACA workgroups. He is a member of the HL7 Advisory Committee, and is one of the founders of the Argonaut Project, a multi-vendor collaborative promoting the development of API-based interoperability standards that leverage HL7's FHIR standard. Dr. McCallie earned a BSEE from Duke, and his MD from Harvard.
---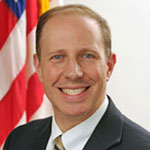 P. Jon White, MD
Deputy National Coordinator for Health Information Technology
ONC
Dr. Jon White, Deputy National Coordinator, is a family physician who has dedicated his career to improving health and health care quality through the use and sharing of electronic health information. Dr. White has been working in partnership with the Office of the National Coordinator for Health Information Technology (ONC) since 2004. ONC is at the forefront of the nation's efforts to adopt and meaningfully use health information technology, and achieve health information technology interoperability, as a foundational element of better health for everyone in America.
Before his service at ONC, Dr. White was Director of the Division of Health IT at the Agency for Healthcare Research and Quality (AHRQ), where he continues to provide consultation on select initiatives. In his role at AHRQ, Dr. White directed hundreds of projects in 48 States, including research, demonstration and implementation projects on a wide variety of health IT applications and issues. Dr. White has deep experience working with federal government partners (including the Centers for Medicare and Medicaid Services and the Department of Veterans Affairs), as well as key health care professional, patient, policy, and health IT stakeholder groups to implement major health care initiatives.
Dr. White trained in family medicine at the University of Virginia and Lancaster General Hospital in Pennsylvania. He is a recipient of the national AAFP Award for Excellence in Graduate Education.
---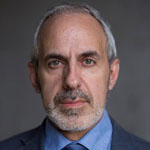 Greg Simon
Executive Director
White House Cancer Task Force
Office of the Vice President
Greg Simon is the Executive Director of the Vice President's Cancer Moonshot Task Force. He returns to the White House after serving as Vice President Al Gore's Chief Domestic Policy Advisor between 1993 and 1997. Previously, he was the CEO of the financial firm Poliwogg Holdings and Senior Vice President of Worldwide Policy at Pfizer Inc. Prior to that, Greg was the founding President of FasterCures/The Center for Accelerating Medical Solutions, a center of the Milken Institute. He received his B.A in history from the University of Arkansas and his Juris Doctorate from the University of Washington, Seattle.
---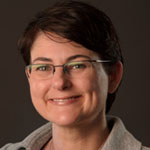 Rachael Fleurence, PhD
Program Director, Research Infrastructure
Patient-Centered Outcomes Research Institute (PCORI)
Rachael Fleurence, PhD, is Program Director of the Research Infrastructure program at the Patient-Centered Outcomes Research Institute (PCORI). In this role, she leads the research prioritization initiative to help identify important patient- and stakeholder-generated questions and establish a rigorous research prioritization process to rank these questions.
A methodologist with experience in systematic reviews and evidence synthesis, health technology assessment, and research prioritization methods, she has 15 years of experience in the field of health outcomes research, including seven years in the life sciences consulting industry, where she held senior leadership positions at United BioSource Corporation and ICON plc. From 1995 to 1999, she was a program officer at the World Health Organization for the revision of the International Classification of Disabilities. She co-chaired the 2011 ISPOR issue panel review committee for the 16th annual meeting and was an associate editor for the journal Health Outcomes Research in Medicine in 2011 and 2012. She is currently co-editing a volume on Comparative Effectiveness for Springer's upcoming handbook on health services research.
She received a BA from Cambridge University, an MA in business management from the Ecole Superieure des Sciences Economiques et Commerciales (ESSEC)-Paris, and an MSc and PhD in health economics from the University of York in the United Kingdom.
---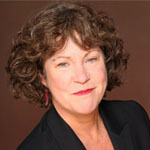 Kathy Hudson, PhD
Deputy Director for Science, Outreach, and Policy
National Institutes of Health (NIH)
Kathy L. Hudson, Ph.D. is the Deputy Director for Science, Outreach, and Policy at the National Institutes of Health (NIH). Dr. Hudson leads the science policy, legislation, communications, and outreach efforts of the NIH and serves as a senior advisor to the NIH director. She directs the agency's efforts to advance biomedical science through policy development and innovative projects and partnerships such as the President's Brain Research through Advancing Innovative Neurotechnologies (BRAIN) Initiative and the Precision Medicine Initiative (PMI).
---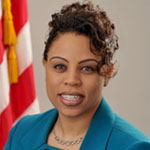 Lisa A. Lewis
Deputy National Coordinator for Operations
Chief Operating Officer
ONC
Lisa A. Lewis is the Deputy National Coordinator for Operations and Chief Operating Officer at the Office of the National Coordinator for Health Information Technology (ONC). In these positions, Lisa is responsible for providing executive oversight and setting the strategic direction for matters related to program integrity, budget formulation and execution, grants and contracts management, human capital, information technology, and operational services. Lisa currently serves as ONC's Chief Information Officer and served as the Acting Principal Deputy National Coordinator for a 5-month period in 2014.
During her first 3 years at ONC, Lisa served as the Chief Grants Management Officer, establishing and adroitly managing a new office, responsible for the oversight of over $1.7 billion in grants. As a recognized leader in the field of grants management, Lisa championed innovative and cutting edge approaches to grants management and forged strong collaborative partnerships with program officials to provide a framework for ensuring program success and financial accountability. In 2012 and 2014, Lisa received the Secretary's Award for Meritorious Service for her outstanding efforts in implementing ONC grant programs.
Before coming to ONC, Lisa served as Director of the Grants Management Division within the Federal Emergency Management Agency's (FEMA) Grant Programs Directorate. This organization centralized all FEMA business grants management services under one Division. In this position, Lisa was responsible for overseeing the operations of six branches, encompassing the full life cycle of grant administration. She was responsible for the grants policy development for all of FEMA's 56 grant programs totaling over $50 billion dollars. Lisa was also responsible for awarding over 6,000 grants annually and managing close to 20,000 open grants.
---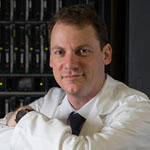 Alistair Erskine, MD
Chief Strategic Information Officer
Geisinger Health System
Alistair Erskine, MD is Chief Strategic Information Officer at Geisinger Health System. Dr. Erskine is responsible for sequencing innovative technologies, harmonizing data across the clinical care, research and health plan enterprise, and activating patients in a manner congruent with emerging patient consumerism. He heads the Division of Applied Research and Clinical Informatics (DARCI) which engages staff in the design and configuration of Geisinger's clinical information systems and evolves Geisinger's facilities to take advantage of ultramodern technologies. DARCI staff use open-source, standards-based APIs (HL-7 FHIR®) to contribute to the emerging healthcare web-app ecosystem. He oversees Geisinger's Unified Data Architecture, a hedged data management environment powered by Hadoop/Big Data and traditional relational database systems to ensure that data collected as a by-product of clinical, and research investigation are accessible for new discovery and appropriate secondary use. He is the Program Director of Geisinger's ACGME accredited Clinical Informatics Fellowship program and participates on several clinical informatics research grants (e.g. PCORI, NIH).
---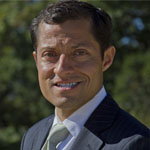 Robert Jarrin
Senior Director, Government Affairs
Qualcomm Incorporated
Robert Jarrin is a Senior Director of Government Affairs for Qualcomm Incorporated. He represents Qualcomm on U.S. policy, regulatory, legislative, and legal government affairs relating to wireless health and life sciences.
Jarrin's areas of responsibility include Food and Drug Administration (FDA) regulation of converged medical devices, Centers for Medicare and Medicaid Services (CMS) telehealth reimbursement, Federal Communications Commission (FCC) healthcare efforts, Office of the National Coordinator (ONC) regulation of health IT, and healthcare legislative efforts.
Jarrin holds a B.A. in Government and Politics from the University of Maryland at College Park, and a J.D. from Northeastern University School of Law.
---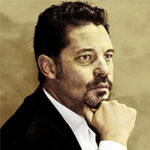 Peter DeVault
Vice President
Epic
Peter DeVault began his career at Epic in 1997 with a background in science and mathematics, working to transition large healthcare delivery organizations from their paper-based processes to the enterprise electronic health system. He played an integral role in the implementation of nearly twenty large-scale EHR and CPOE systems and developed Epic's early implementation methodology. He also designed the first version of Epic's oncology module.
As EHR systems gained national attention in the early 2000s, his focus shifted to interoperability, from standards to policy to workflows and governance. He participates in many public standards development, certification, and policy setting initiatives. He served as co-chair of the CCHIT Interoperability Workgroup and HL7's EHR Technical Committee, led the Direct Project's User Stories Workgroup, and was a member of EHRA's executive board. In addition to these leadership positions, he also participated in several S&I Framework initiatives and committees within IHE. He is also a founding member of the Sequoia Project Board of Directors.
He currently participates in Epic's development and implementation of features to support clinical research, decision support, genomics, and patient engagement.
---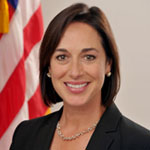 Karen B. DeSalvo, MD, MPH, MSc,
Acting Assistant Secretary for Health, HHS
National Coordinator for Health Information Technology
ONC
Dr. Karen DeSalvo, the Acting Assistant Secretary for Health in the U.S. Department of Health and Human Services, is a physician who has focused her career toward improving access to affordable, high quality care for all people, especially vulnerable populations, and promoting overall health. She has done this through direct patient care, medical education, policy and administrative roles, research, and public service.
The Office of the Assistant Secretary for Health oversees 12 core public health offices — including the Office of the Surgeon General and the U.S. Public Health Service Commissioned Corps — as well as 10 regional health offices across the nation and 10 Presidential and Secretarial advisory committees. The office is charged with leadership in developing policy recommendations as they pertain to public health issues that cut across HHS agencies and operating divisions.
Dr. DeSalvo also remains in her role as the National Coordinator for Health Information Technology, where she continues to set high level policy and the strategic direction of the office, including efforts related to interoperability. The Office of the National Coordinator for Health Information Technology (ONC) is at the forefront of the nation's health IT efforts to adopt and meaningfully use health information technology, and collectively achieve health information technology interoperability, as a foundational element of better health for everyone in America.
Before joining the U.S. Department of Health and Human Services, she was Health Commissioner for the City of New Orleans, and Senior Health Policy Advisor to New Orleans Mayor Mitchell Landrieu, from 2011-2014. While there, she transformed the outmoded health department to one that has since achieved national accreditation, and restored health care to devastated areas of the city, including leading the establishment of a public hospital.
Following Hurricane Katrina, Dr. DeSalvo was a community leader in building an innovative and award-winning model of neighborhood-based primary care and mental health services for low-income, uninsured and other vulnerable individuals that boasts a sophisticated health IT infrastructure.
Dr. DeSalvo was also a professor of medicine and vice dean for community affairs and health policy at Tulane University School of Medicine. She served as president of the Louisiana Health Care Quality Forum, the state's lead for the health information exchange, and the National Association of Chiefs of General Internal Medicine. She has also served on the boards of the National Association of County and City Health Officials and the Society of General Internal Medicine.
Dr. DeSalvo has received many honors, including recognition as a "Woman of Excellence in Health Care" by the Louisiana Legislative Women's Caucus. In 2013, Governing Magazine named Dr. DeSalvo one of nine Public Officials of the Year. The American Medical Student Association recognized her with a Women's Leader Award in 2014. Modern Healthcare named her one of the 50 most influential physician executives in 2014.
Dr. DeSalvo earned her Medical Doctorate and Master's in Public Health from Tulane University, and Master's in Clinical Epidemiology from Harvard School of Public Health. She has an honorary doctorate from her alumnus institution, Suffolk University.
---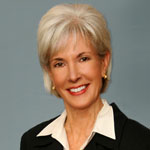 Kathleen Sebelius
President and CEO
Sebelius Resources LLC
Former Secretary, Department of Health and Human Services (HHS)
Kathleen Sebelius is one of America's foremost experts on national and global health issues, human services, and executive leadership. As CEO of Sebelius Resources LLC, she provides strategic advice to private companies, non-profit organizations, higher education institutions, and financial investors.
Sebelius currently serves as a member of the Board of Directors of Grand Rounds Inc., Dermira Inc., Hampton Creek Inc., and Humacyte Inc., and she is a senior advisor to Enhanced Pharma, Out Leadership, and the Aspen Institute, where she co-chairs the Aspen Health Strategy Group. Sebelius is a frequent keynote speaker for national an international organizations.
From April 2009 through June 2014, Sebelius served in President Barack Obama's Cabinet as the 21st Secretary of the Department of Health and Human Services, leading the effort to pass and implement the most significant health reform in half a century, the Affordable Care Act. Forbes named Sebelius one of the 100 most powerful women in the world.
Having served as Governor of Kansas from 2003 to 2009, Sebelius is the only daughter of a Governor to be elected governor in American history; her father, John Gilligan, was Governor of Ohio. Time magazine named her one of America's Top Five Governors. Previous elected offices include two terms as the Kansas insurance commissioner and four terms in the Kansas Legislature. During her public service career, she led numerous ambitious efforts at the state and federal level to provide all Americans with the opportunity and tools to live happier, healthier, and more successful lives.
---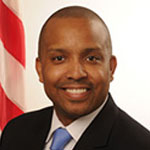 Dr. Thomas Mason is the Chief Medical Officer (CMO) and Acting Director, Office of Programs and Engagement in the Office of the National Coordinator for Health Information Technology (ONC). Dr. Mason leads and champions clinical oversight of ONC programs and clinical coordination within ONC. Dr. Mason is a board-certified internist with an emphasis on primary care and preventative medicine with 14 years of clinical experience. Throughout his career, he has led the implementation of multiple electronic health record systems. Dr. Mason also has more than 10 years of additional experience and training in the principles of public health and population medicine.
---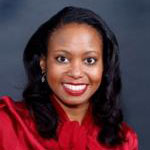 Donna Cryer has channeled her personal experience as an IBD and liver transplant patient into a distinguished career in professional advocacy. Previously, Ms. Cryer founded and led CryerHealth, LLC, providing strategic counsel to top biopharmaceutical companies, patient advocacy organizations, and emerging technology firms on patient engagement in health information technology. She has participated as a member of the White House e-health equity taskforce and the judging panel on the White House design challenge on innovating the electronic patient medical record. Ms. Cryer received an undergraduate degree from Harvard/Radcliffe Colleges and received a Juris Doctorate from the Georgetown University Law Center.
---
Lana Moriarty serves as the Director of Consumer eHealth at ONC, where she provides strategic vision and leadership to the Consumer Team. Prior to serving in this role, she focused on improving the provision of health care to the nation's most underserved communities by supporting the many participants of the National Health Service Corps and NURSE Corps. Prior to that, Ms. Moriarty served as a Peace Corps Volunteer in the West African countries of Benin and Togo. Ms. Moriarty holds a Masters of Public Health from the University of Maryland, and a Bachelor's degree in International Trade from Auburn University.
---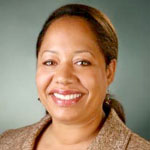 Sherilyn Pruitt is the Director of the Office of Programs and Engagement in the Office of the National Coordinator for Health Information Technology (ONC). Ms. Pruitt comes to ONC from HRSA where she spent 25 years. She most recently served as the Director of the Office for the Advancement of Telehealth where she led seven nationwide telehealth-focused grant programs. Prior to being named the Director of OAT, Sherilyn was detailed to ONC to help launch the Beacon Community grant program. Sherilyn received her Bachelor's Degree from Howard University and her Masters of Public Health degree from the University of Michigan.
---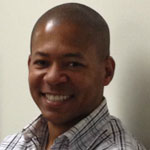 Damon Davis serves as Director for the Health Data Initiative in the office of the Chief Technology Officer in the U.S. Department of Health & Human Services. He is responsible for leading the Department's efforts to promote the Health Data Initiative. Prior to his post in the CTO's office Mr. Davis worked in ONC in the Office of Consumer eHealth (OCeH). As Special Assistant in ONC his focus was on increasing consumer access to secure electronic personal health information. He joined the department in 2009.Mr. Davis holds a Bachelor of Science degree from Hampton University and a Masters of Business Administration from Loyola College of Maryland.
---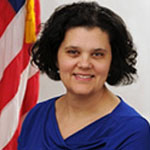 Lucia Savage Esq. Appointed Chief Privacy Officer at Office of the National Coordinator for Health Information Technology, Department of Health & Human Services in October 2014, Lucia Savage has been working on health privacy, transparency, and interoperable health information exchange since HIPAA was enacted. She previously served as General Counsel at Pacific Business Group on Health. And, as Senior Associate General Counsel at UnitedHealthcare she advised regarding large data transactions, health information exchange, and APCDs. Lucia has a BA with Honor from Mills College in Oakland, CA, and received her Juris Doctor summa cum laude from New York University School of Law.
---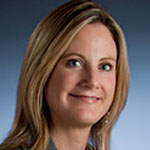 Deven McGraw is the Deputy Director for Health Information Privacy in the HHS Office for Civil Rights. She was one of three persons appointed by HHS to serve on the Health Information Technology Policy Committee. Ms. McGraw served on two key workgroups of the American Health Information Community, including as co-chair of the Confidentiality, Privacy and Security Workgroup. Ms. McGraw received her L.L.M. and J.D. from Georgetown University Law Center, an M.P.H. from Johns Hopkins School of Hygiene and Public Health, and a B.S. and B.A. from the University of Maryland, College Park.
---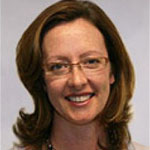 Christine Bechtel is the President& CEO of Bechtel Health Advisory Group, an organization focused on accelerating innovation and implementation of patient and family engagement. Bechtel serves on the federal Health IT Policy Committee as a consumer representative. She also co-chairs the Center for Patients, Families and Consumers at the Patient-Centered Primary Care Collaborative on behalf of the National Partnership for Women & Families. She was vice president of the National Partnership. She holds a bachelor's degree in politics and public policy from Goucher College in Baltimore, MD and a master's degree in political management from George Washington University in Washington, D.C.
---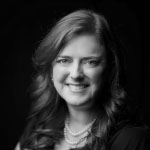 Whitney Bowman-Zatzkin, MPA, MSR, is a community architect and the Program Director for Flip the Clinic. She started in healthcare as the manager of a clinical practice, launching its EHR. Moving to DC, she collaborated with policy leaders and advocates to conduct research and enact policy changes around health professions education and health workforce team design. Most recently, she led the TEDMED Great Challenges Program and her portfolio includes funded research with HRSA and multiple publications on health workforce and primary care practice models. Whitney holds a Master of Public Administration and a Master of Survey Research from the University of Connecticut.
---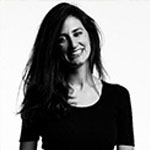 Andrea Ippolito is a Presidential Innovation Fellow based at the VA Center for Innovation. She previously was a PhD student in the Engineering Systems Division at MIT, co-founder of Smart Scheduling, Innovation Specialist at the Brigham & Women¹s Hospital Innovation Hub, and co-leader of MIT¹s Hacking Medicine. She completed her M.S. in Engineering & Management at MIT. Prior to MIT, Ippolito worked as a Research Scientist within the Corporate Technology Development group at Boston Scientific. She obtained both her B.S in Biological Engineering in 2006 and Masters of Engineering in Biomedical Engineering in 2007 from Cornell University.
---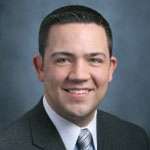 Stephen Konya is the Senior Innovation Strategist for the Office of Standards and Technology within ONC. In addition to developing innovation strategy, he also serves as a key liaison for innovation related projects and challenges, specifically targeting engagement opportunities with the healthcare startup and investor communities. Furthermore, Mr. Konya is tasked with leading a new work stream on fostering Health IT Innovation ecosystems, under the current EU/US Transatlantic MOU on eHealth. His past experiences include Chief of Staff, Chief Operating Officer, and Chief Results Officer for the Illinois Department of Public Health, Chair of the Open Data sub-committee under the IL Alliance for Health, a CMMI State Innovation Model (SIM), appointee to the IL Commission on the Elimination of Poverty, and Co-Chair of the Illinois Workforce Investment Board's (IWIB) Healthcare Taskforce.