Deputy Director, Office of Technology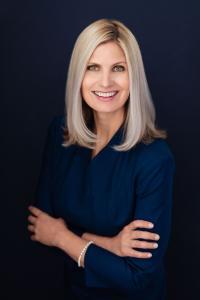 Ryan Dempsey Argentieri serves as the deputy director of the Office of Technology at ONC.  In this position, she supports ONC's Certification & Testing, Standards, and Technical Strategy & Analysis portfolios. She also leads the coordination of cross-functional programs promoting interoperability and standards harmonization for high priority areas such as public health data modernization and social determinants of health.
Before joining ONC, Ryan was Principal of Silver Mountain Solutions, a global advisory firm focused on the launch of new products and initiatives in cleantech, infrastructure and health information technology, as well as public-private partnerships, focused on environmental preparedness and economic resiliency.  Ryan has worked as a founder, co-founder and advisor to more than a dozen start-ups and has a specialization in building public private partnerships in health care and within the built environment.  She started her career at United Technologies corporation (now Raytheon Technologies) where she managed both the U.S. and international government relations across the commercial and aerospace/defense portfolio before moving on to lead the company's integrated building and district level energy solutions work in emerging markets.
Ryan holds a Master of Business Administration from Johns Hopkins University's Carey School of Business, a Master of Arts in Conflict Resolution, International Relations and Human Rights from the Joan B. Kroc Institute for Peace & Justice at the University of San Diego, and a Bachelor of Arts in Government and Politics with a specialization in Leadership Studies from the University of Maryland.  Ryan also earned a Certificate in Conflict Management and Multi-Track Diplomacy from the Center for International Development and Conflict Management (CIDCM) and is pursuing a Certificate in Public Health Informatics from Johns Hopkins University.