Director, Office of Care Transformation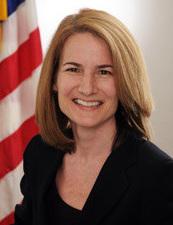 Kelly Cronin serves as the director of the Office of Care Transformation in the Office of the National Coordinator for Health Information Technology, where she has been involved in establishing and evolving the national agenda for health information technology. Her current responsibilities involve coordination of ONC programs and policies with HHS-related health reform implementation.
Ms. Cronin has also been a senior advisor to the Centers for Medicare & Medicaid Services (CMS) administrator, and has supported the establishment of the CMS Center for Innovation and development of CMS's accountable care organizations programs.
Prior to ONC and CMS, Ms. Cronin directed patient safety initiatives at the Food and Drug Administration and supported the drafting of the Patient Safety and Quality Improvement Act while working for the house energy and commerce health subcommittee. She also formerly worked as director at the Lewin Group where she led a variety of outcomes research projects.
Ms. Cronin holds a Master's degree in public health and a Master's degree in health policy from George Washington University.