Steven Lane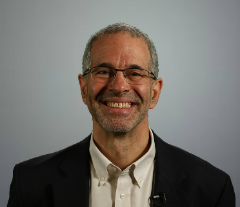 Member of:
Health IT Advisory Committee
, Member
Interoperability Standards Priorities
, Co-Chair
U.S. Core Data for Interoperability
, Member
Information Blocking
, Member
Clinical Informatics Director for Privacy, Information Security & Interoperability
Dr. Steven Lane is a practicing primary care physician and clinical informaticist who is passionate about health information technology and its potential to improve the care we provide in our communities, and around the world. At Sutter Health, in Northern California, he serves as Clinical Informatics Director for Privacy, Information Security & Interoperability. Dr. Lane has been a leader in advocating for interoperability in California and around the country through lowering barriers to information sharing and optimizing the utility of the data exchanged.
Dr. Lane began his informatics career in 1990, supporting the hospital information system at the University of California San Francisco (UCSF). He served as an EHR Ambulatory Physician Lead during Sutter Health's Ambulatory EMR implementation in 1999, their first-in-the-country implementation of an EMR-integrated patient portal in 2001, and 29 hospital acute care implementation completed in 2015.
Dr. Lane has served as a co-chair of the Certification Commission for Healthcare Information Technology (CCHIT) Ambulatory, and Long Term & Post-Acute Care Workgroups, and as a member of the E-Prescribing Workgroup, the California Office of Health Information Integrity (CalOHII) Privacy Committee and Patient Consent & Informing Task Group, the Office of the ONC HIT Standards Committee's Transport and Security Standards Workgroup, and the California Association of Health Information Exchanges (CA-HIE) Directory Services and Sensitive Information Workgroups. He currently serves on the boards of The Sequoia Project and the Santa Cruz Health Information Exchange, as Vice Chair of the Carequality Steering Committee, as a member of the international Epic Care Everywhere Governing Council, co-chair of the DirectTrust Clinicians Steering Workgroup, and Clinical Professor of Family & Community Medicine at UCSF.