Steven Hester, MD, MBA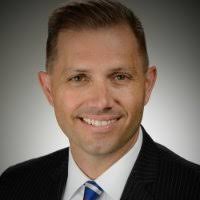 Role:
Health IT Advisory Committee,
Member
Division President Provider Operations and Chief Medical Officer
Steven T. Hester, M.D., MBA, was promoted to his current position in January 2017 after serving as system senior vice president and chief medical officer since 2008. Prior to that he served as vice president, medical affairs, and chief medical information officer from 2006 until 2008. He joined Norton Healthcare in 2004 as chief medical information officer. He has served Norton Healthcare in multiple medical staff positions, including president of the medical staff for a Norton Healthcare facility and representative on the System Medical Executive Committee.
Prior to joining Norton Healthcare, Dr. Hester practiced emergency medicine full time, serving as regional medical director for Kentuckiana Emergency Physicians. During his tenure there, Dr. Hester worked to improve quality and volume with significant success while redefining multiple processes within the organization.
Dr. Hester holds bachelor's and medical degrees from the University of Louisville and a Master of Business Administration degree from Bellarmine University in Louisville. He completed his residency training in internal medicine and pediatrics at the UofL School of Medicine.
Dr. Hester is a lifelong resident of Louisville and serves on the board of directors of the Christian Academy School System and Leadership Louisville. He also serves on multiple national committees and boards focused on improving the delivery of health care for patients.