The Federal Health Interoperability Modeling and Standards (FHIMS) program is intended to coordinate the efforts of the partner agencies with the development of Electronic Medical Records, information and terminology standards, including the coordination of agency efforts at relevant Standards Development Organizations (SDOs).  This website was created for Healthcare IT professionals for collaborative purposes only and is subject to the terms of use.  It is not an official government website for the FHIMS program.   The FHIMS is an information model rather than a data model.  Data models are meant to be implemented, whereas information models are higher level specifications. 
The Federal Health Information Model
The Federal Health Information Model (FHIM) is a project under a larger program called Federal Health Interoperability Modeling and Standards (FHIMS), which is an initiative of the Federal Health Architecture (FHA). Briefly, the United States federal government has established a Federal Enterprise Architecture (FEA), which provides guidance to federal agencies on how they should develop their enterprise architectures. The methodology used by FEA, the Federal Segment Architecture Methodology (FSAM) recognizes that some "lines of businesses" in which the federal government is engaged cross agency boundaries. The healthcare line of business is one such case. As a result, the FHA was established as a partnership of over 20 departments and agencies to coordinate Healthcare Information Technology (sometimes called Healthcare IT, or HIT) activities among those partners. The FHA is managed by the Office of the National Coordinator for Health IT (ONC). The FHA has served as a forum by which the partner agencies have collaborated on several important initiatives.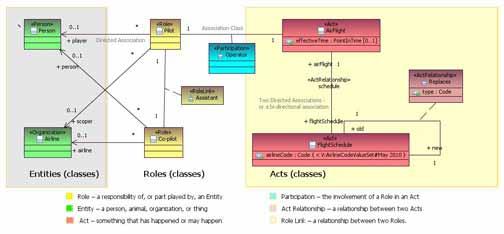 The FHIMS program is intended to coordinate the efforts of the partner agencies with respect to information and terminology standards, including the coordination of agency efforts at relevant Standards Development Organizations (SDOs) such as Health Level Seven (HL7), the National Council for Prescription Drug Programs (NCPDP), Integrating the Healthcare Enterprise (IHE), and others. Many of the partner agencies are already active in some of these SDOs, in which case the FHIMS program can help agencies speak with a single voice at the SDOs while also reducing redundant participation. For those agencies that do not yet have a presence in a particular SDO, this program provides a mechanism for agencies to delegate issues to another agency. For example, if the Department of Veterans Affairs (VA) is active in the Organization for the Advancement of Structured Information Standards (OASIS), and the Indian Health Service (IHS) is not, the FHIMS program provides an opportunity for IHS to learn of relevant OASIS activities and for IHS to request the VA representatives to OASIS to champion a particular issue.
The Terminology Effort
Another critical FHIMS activity is to identify the terminology artifacts required to support the implementation of the FHIM. This activity coordinates partner agency efforts to identify and develop healthcare terminologies and to enumerate "value sets" that can be associated with the Information Model. The Information Modeling team will work very closely with the Terminology team to identify those concepts which should be enumerated in a value set, to define that value set, and to define the members of the value set.
Link to FHIM model = http://fhims.org/content/420A62FD03B6_root.html