Providers & Professionals
Health Information Exchange
Health information exchange (HIE) encompasses two related concepts:
• Verb: The appropriate and confidential electronic exchange of clinical information among authorized organizations
• Noun: An organization with agreed-upon operational and business rules that provides services to enable the electronic and secure sharing of health-related information
A patient portal is a secure online website that gives patients convenient, 24-hour access to personal health information from anywhere with an Internet connection. Using a secure username and password, patients can view health information such as:
Recent doctor visits
Discharge summaries
Medications
Immunizations
Allergies
Lab results
Some patient portals also allow you to:
The Basics
With electronic prescribing, or "e-Prescribing," health care providers can enter prescription information into a computer device – like a tablet, laptop, or desktop computer – and securely transmit the prescription to pharmacies using a special software program and connectivity to a transmission network. When a pharmacy receives a request, it can begin filling the medication right away.
The Benefits of e-Prescribing
e-Prescribing can:
Protecting the Privacy and Security of Your Health Information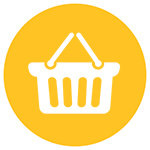 The privacy and security of patient health information is a top priority for patients and their families, health care providers and professionals, and the government.
Carequality is a public-private collaborative that facilitates agreement among diverse stakeholders to develop and maintain a common interoperability framework enabling exchange between and among data sharing networks. Carequality brings together a diverse group of representatives from the private sector and government to come to collective agreement on how to enable data to flow seamlessly between and among networks and providers, much like the telecommunications industry did for linking cell phone networks.
The Sequoia Project, formerly known as Healtheway, was established in 2012 when the Office of the National Coordinator for Health IT (HHS) transitioned the Nationwide Health Information Network (NHIN), now known as the eHealth Exchange, to the private sector. The Sequoia Project is a non-profit 501c3 chartered to advance implementation of secure, interoperable nationwide health information exchange.