Draft 2016 Interoperability Standards Advisory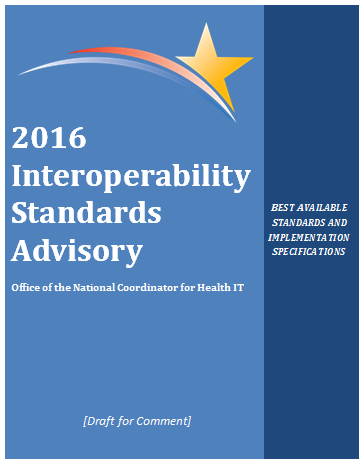 The 2015.The comment period for theInteroperability Standards Advisory (2016 Advisory) is over. Please sign up for our weekly email to receive updates including the final Publication of the 2016 advisory.
The draft 2016 Advisory represents feedback we received from public comment on the 2015 Interoperability Standards Advisory as well as many of the recommendations from the HIT Standards Committee.
* Persons using assistive technology may not be able to fully access information in this file. For assistance, contact ONC at onc.request@hhs.gov