Dr. Lisa Moreno
Dr. Lisa Moreno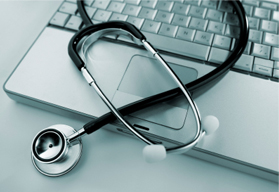 Queens pediatric allergist and immunology specialist starts her practice from the cutting edge of HIT.
During their training, our nation's new physicians have been exposed to the benefits of health information technology, particularly the use of electronic health records (EHRs) to benefit patient care. Dr. Lisa Moreno, an allergy and immunology physician in Queens, New York City, attests that health information technology (health IT) has enhanced her ability to provide quality care to pediatric patients with chronic respiratory illnesses such as asthma, bronchitis, and rhinitis.
While Dr. Moreno first experienced the value of EHRs in medical school, she did not fully realize the benefits of this technology until she was appointed as faculty at Cornell Weill Medical College/New York Presbyterian Hospital. There she found that EHRs facilitated a smooth workflow in the clinical care of all inpatients and outpatients. This exposure inspired her resolution that when she would open her own practice, health IT would assist in the maintenance of patient records, communication with other physicians, and support her efforts to better patient care. In 2008, Dr. Moreno opened her solo practice in Queens to patients from all of New York City's five boroughs as well as Long Island and New Jersey.
As she planned opening her solo practice, Dr. Moreno decided her patients should be cared for using health IT. She turned to the Internet to conduct extensive web research on EHRs, and gathered information that supported her subsequent visits to vendors to view EHR demonstrations. To her pleasant surprise, she learned EHRs have evolved from products designed for generalists to products designed for specialists of various types. Eventually, she settled on a product that was ideal for her specific patient population, because it included specific tests and billing codes for allergy and immunology. Now, she had to decide how to appropriately fund the transition.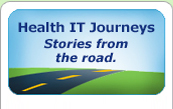 Email us your story at
onc.request@hhs.gov. If the story has been published, be sure to include the name of the publication, the date of publication and a link to the article. Read our disclaimer.
Thanks for sharing your story!

Solo practitioners commonly balk at EHR implementation initiatives because of the system cost. Dr. Moreno secured financing for her EHR system through an arrangement that allowed her to lease the product and forgo the installation fees. Despite her initial enthusiasm for EHRs, problems did arise during integration of the system into her practice. Training promised by the vendor was delayed until the opening day of her practice, and the database was only available one week before opening day. These setbacks caused disruptions, as her office staff was attempting to register and serve new patients while also endeavoring to learn the EHR system. Even now, the practice's EHR system has an interface that is somewhat counterintuitive, thus requiring formal training for any new office staff.
In addition to using EHRs in her practice, Dr. Moreno also uses an EHR system at the community health center where she provides clinical services. At that facility she noted that some physicians are reluctant to use health information technology; they continue to write notes by hand, and use medical assistants to scan them notes into a PDF at the end of the day. Dr. Moreno firmly believes that EHRs offer enormous benefits that far outweigh the perceived drawbacks to adoption. She states that "engaging the EHR system, rather than fighting against it, has produced more value-added time in the clinic." Now, the health center can interface with local hospitals for referral transfers. Dr. Moreno wishes health information could be exchanged seamlessly between her practice and the community health center, but looks forward to this being achieved in the not too distant future.
To Dr. Moreno, the benefits of implementing EHRs in her solo practice are abundantly clear. Using her practice's EHR system, she can orally take a medical history and enter the information simultaneously, with no need for typing copious notes from handwriting after a patient's visit. The EHR provides a summary of her patients' chronic illnesses and allows for computerized barometry, a key metric for patients with obstructive airway disease and other respiratory illnesses. Tracking patients with specific conditions, such as allergic rhinitis, is now easy. Compared to using paper records, Dr. Moreno finds that EHRs make it much easier to pull up information on a population from the day of intake to the present, to obtain quarterly numbers on her patients, and to analyze her patient population by age, ethnicity, and insurance carrier. Templates allow for easy data entry and limit the need to type in information from scratch. The templates help reduce inaccurate information from being introduced into the medical record, which occurs more often with paper records than with EHRs. Though Dr. Moreno initially found it stressful to train herself on her new EHR system while consulting with patients, she was pleased to observe that most patients did not feel her use of the EHR was distracting her from a productive discussion with them. Finally, as a business owner, Dr. Moreno finds that her EHR system enables her to track revenue much more efficiently than she could with paper records, a value-added benefit for a solo practitioner. She now feels as though she has gotten over the learning curve of the new technology, and is very happy with how health IT has integrated with her care.
Dr. Moreno has important lessons to impart to other physicians and managers who are thinking about purchasing and installing an EHR system. The most important decision, she says, is to do the required research ahead of time: Ask for demonstrations from the vendors, and speak with them about your needs and expectations.