White River Rural Health Center
White River Rural Health Center

White River Rural Health Center – Health IT for All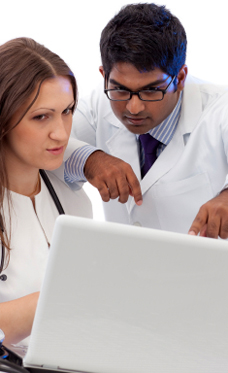 The complex and unacceptable problem of disparities exists throughout our nation – in our urban centers, our Native American tribal lands, and in our rural communities. Approximately one in five of those in the United States reside in rural areas. Rural communities have higher rates of chronic illness and disability as well as poorer overall health status as compared with urban communities.
There are unique challenges in addressing the health disparities found in these areas. For example, although 20 percent of Americans live in rural areas, only nine percent of the nation's physicians practice in rural areas. Only 10 percent of specialists practice in rural areas. Rural hospitals have closed at a higher rate than their urban counterparts and providers in these communities often do not have office hours at night or on weekends. Chronic conditions are more prevalent in rural areas and injury-related deaths are 40 percent higher than in urban communities. Heart disease, cancer and diabetes rates are notably higher, and people living in rural areas are less likely to use preventive screening services, exercise regularly, or wear safety belts when driving.
Another roadblock to providing effective quality care in these communities is the broken processes and the inefficiencies found in paper-based medical records systems. These out-dated systems invite human error and misplaced or misunderstood hand written information. The inability to use health IT to improve community health was a problem for the White River Rural Health Center (WRRHC), a private non-profit corporation developed to provide affordable care to communities in ten rural Arkansas counties encompassing 6,000 square miles.
White River Rural Health Center was established to provide a network of primary care clinics, dental clinics, pharmacies, and wellness centers. White River Rural Health Center's doctors, dentists, and healthcare professionals support both local and state officials in coordination of emergency preparedness plans as well as working with Augusta Schools and the University of Arkansas at Fayetteville in a pilot program called the Arkansas Delta Oral History Project. The program matches students with community mentors at the university level to promote understanding and literacy growth.
Despite their outreach efforts, the lack of ability to reconcile accurate data across the paper records and electronic databases made it difficult to coordinate care for the patient population, preventing WRRHC from achieving the highest possible standards of care and safety. To address this problem, White River decided to move forward with adoption of electronic health records (EHRs) in all of its centers. This decision entailed developing an HIT team to lead the adoption process, and determine the organization strategic objectives to align an electronic system to meet their workflow, patient flow, data standards, technical infrastructure needs, financial planning and budgeting, staff communications, and more. WRRHC leadership recognized its intended electronic system could not be modeled after their existing paper-based processes, which would lead to the same inefficiencies found in current processes.
The health IT implementation team identified four core objectives for an electronic system serving their facilities, including improving care access, patient and population outcomes, point of care quality, and continuity of care. These objectives could only be accomplished by a unified software system that connected doctors and staff to a streamlined workflow, increased efficiency, cut the cost of information delivery, encouraged compliance, and improved the quality of care to all patients. The Arkansas Foundation for Medical Care, the Quality Improvement Organization (QIO) for the state of Arkansas, assessed the benefits of implementation. They predicted savings in excess of $1.8 million for the first year alone following EHR adoption.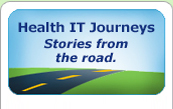 Email us your story at
onc.request@hhs.gov. If the story has been published, be sure to include the name of the publication, the date of publication and a link to the article. Read our disclaimer.
Thanks for sharing your story!

However, securing the funding to achieve this sweeping change would be a challenge. WRRHC set out to request financing from Arkansas banks for their health IT adoption. But in 2005, before a bank loan was secured, the U.S. Department of Agriculture, Rural Development, Rural Utilities Service, Distance Learning and Telemedicine Office (USDA) awarded WRRHC a grant of $341,297. That funding was just the catalyst they needed to move forward.
With funding secured, they created a rollout process and steps for engaging the staff about the changes to come with EHR adoption. As with the introduction of any new technology, there was concern among staff regarding how this transformation would affect current staffing requirements and position responsibilities among the 12 network facilities. For example, one nurse received treatment for stress caused by the impending system adoption. A physician threatened resignation, stating he had been through failed attempts at health IT adoption in other practices. These fears were addressed through an organizational effort to create an understanding by the staff that efforts to correct disconnected processes and data errors existing in the system and change were absolutely necessary. Therefore, the main message from this management tactic focused on the concept that information provided from these innovative changes was what was most important for the care of their patients.
Concurrent with staff acclimation to use of EHRs was a corresponding effort to engage the patient population to educate them about the changes that health IT would bring to the care delivery process. An active marketing process began to disseminate the information. Informational cards were mailed to the community, pamphlets were made available in patient waiting rooms, and billing receipts had reminders of the changes to come.
After an exhaustive process of vendor engagement, the TotalCare System was implemented at each White River site. Prior to each "go-live" date, all of the staff across the various departments were trained on using the system. This training was important in ensuring that each team member recognized their own responsibilities and were aware of everyone else's roles in the process. Support staff were also available at the centers to continue on-the-job training.
White River Rural Health Care's health IT implementation has increased patients' satisfaction with the level of care they receive, and created efficiencies across White River's various departments. Now every patient has only one medical record stored in a central database. From that single record, physicians and nurses can show patients their charts and lab results during their visits. When patients have follow-up visits with a different provider, the single electronic health record allows the patient's data to be seen by the continuing care provider. When they go home, patients can manage their own care using the online patient portal, which has an appointment request functionality and allows them to see their medical history through a secure log in. New patients that have never been part of the WRRHC system can complete their patient pre-registration online prior to their appointment. Improvements to staff work flow and patient flow have patients in and out of the care setting more quickly and efficiently, and the patients like the improved productivity of the system.
The departmental efficiencies have increased the quality of care and positively affected the health care system's bottom line. The organization has 100 percent secure physician access to patient data in the system through the Internet and VPN (virtual private network). The TotalCare System's implementation has improved blood pressure measurement from less than 40 percent to 100 percent compliance. By utilitizing the care overview, clinicians have quick access to complete chronic disease diagnoses, recommended treatments, and interventions that are patient-specific with respect to diagnoses, age, and gender. Ancillary data analysis from the system has created resource allocation efficiencies. White River's need for billing and insurance staff increased productivity despite an increase of more than double the number of facilities. The health care system has reduced supply chain costs by $500,000 as a result of the availability of accurate data.
Reflecting on the implementation process, Greg Wolverton, WRRHC's Chief Information Officer says, "It was a long haul…but not a single one of our providers would go back to paper records." That's because, according to Wolverton, the system has paid for itself multiple times over. Contemplating how far the organization has come in their journey, he recalls how averse some staff were to change in the beginning. Now he says, "Change has become a constant . . . we're always making improvements".
From his reflection on White River's experiences, Wolverton makes these recommendations to other organizations implementing health IT:
Look at your processes. You have to admit you have problems before you can fix them. Analyze where you are and where you'd like to go. There is no point in looking into the systems if you're not going to take the time to slowly select the things you want to do. Then ramp up those items quickly.
Train everyone together. Everyone needs to understand what everyone else is doing -- this can only happen if all groups are trained at the same time, not broken up into their individual groups.