Since 1999, deaths from prescription pain medications in the US have quadrupled, and right now, 44 people die from prescription opioid overdose each day. The Office of the National Coordinator for Health Information Technology is working with public and private partners to address this crisis. This page provides links to a variety of health IT resources available to address prescription drug misuse, abuse, and diversion.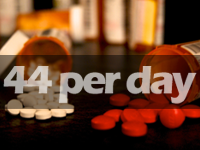 Each day 44 people die from a prescription painkiller overdose.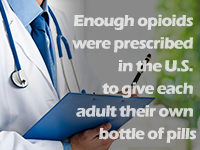 Enough opioids were prescribed in the U.S. to give each adult their own bottle of pills.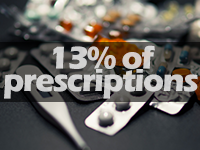 Controlled substances account for 13% of prescriptions.
Video: President Obama discusses drug abuse epidemic in Charleston WV