Sherilyn Pruitt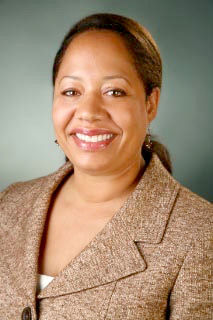 Director, Office of Programs and Engagement
Sherilyn Pruitt serves as the director of the Office of Programs and Engagement in the Office of the National Coordinator for Health Information Technology. Her office is responsible for implementing health information technology grant programs; supporting health care providers in the adoption, implementation and optimization of health information technology; managing activities for the certification of health information technology; and overseeing consumer use of electronic personal health information.
Ms. Pruitt comes to ONC from Health Resources and Services Administration (HRSA), where she spent 25 years serving the medically underserved through a variety of grant programs and initiatives. She most recently served as the director of the Office for the Advancement of Telehealth where she led seven nationwide telehealth-focused grant programs, awarded several contracts, and managed numerous partnerships. She co-founded and chaired FedTel, the cross-governmental workgroup on telehealth, for four years. She also worked with the Institute of Medicine to convene experts for a workshop and subsequent publication on, "The Role of Telehealth in an Evolving Health Care Environment."
Prior to being named the director of the Office for the Advancement of Telehealth, Ms. Pruitt was detailed to ONC to help launch the Beacon community grant program. Before working at ONC, she was the program coordinator for the rural health network development grant program within the federal Office of Rural Health Policy. Ms. Pruitt started her career at HRSA, within the Bureau of Primary Health Care where she worked on the Healthy Communities Access Program, the Campaign for 100 Percent Access and 0 Health Disparities, and the community health center programs, including urban, homeless, and public housing primary care programs.
Ms. Pruitt received her Bachelor's degree from Howard University and her Master's degree in public health from the University of Michigan.