Denise Webb, MA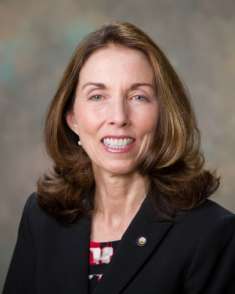 Member of:
Health IT Advisory Committee
, Member
Trusted Exchange Framework
, Member
Conditions and Maintenance of Certification Requirements
, Co-Chair
Information Blocking
, Member
Intersection of Clinical and Administrative Data Task Force
, Member
Denise Webb, MA, MCPM, CPHIMS, is an independent health IT consultant.  She most recently served as the Chief Information Officer of Marshfield Clinic Health System and Chief Executive Officer of Marshfield Clinic Information Services, Inc., in Marshfield, Wisconsin.  She previously held multiple leadership positions in Wisconsin state government focused on the statewide adoption and use of electronic health records and electronic health information exchange, including serving as the statewide coordinator for health information technology.  Ms. Webb also served in the Air Force, where she worked in the communications and Information systems career field and retired as a Lieutenant Colonel.  She received MA degrees from the U.S. Naval War College and Webster University.