Jonathan Nebeker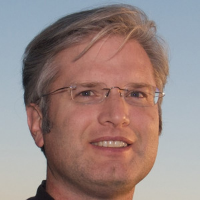 Role:
Health IT Advisory Committee,
Federal Representative
Acting Chief Medical Informatics Officer
Department of Veterans Health Affairs
Dr. Nebeker is Acting Chief Medical Informatics Officer at Veterans Health Administration and Professor of Medicine at the University of Utah. His degrees and training took place at Harvard and the University of Pennsylvania. He practices geriatrics in Salt Lake City. He has led major analytics and clinical informatics programs in VHA national operations since 2008. He works with other federal agencies and industry associations on standards and best practices to help VHA participate in disruptive markets of health IT and decision-support content. His focus is on seamless care which is the human experience of interoperability. His R&D career has been varied. His work concerning the characterization, epidemiology, and prevention of adverse drug events focused on how EHRs help or don't help prevent many of these events. In the recent past, he has focused on translating basic science of cognitive and social psychology to medical informatics and EHR design. In analytics, he led the establishment of VA's scientific computing center and architectural work for technologies to support epidemiology and natural language processing. He is now leading projects with Departments of Energy and Defense that combine new data orchestration platforms with new approaches to machine learning to infer behavior of clinical and information management systems and conduct active quality and safety surveillance.