David McCallie, Jr., MD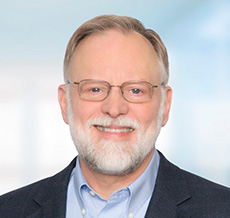 Member of:
Trusted Exchange Framework
, Member
Interoperability Standards Priorities
, Member
Dr. McCallie has recently retired from a long career at Cerner Corporation, where he was Senior Vice President for Medical Informatics. Previous to joining Cerner, he served as Director of Research Computing at Children's Hospital in Boston. He has an MD from Harvard Medical School, and a BSE in Electrical Engineering and Computer Science from Duke University.