Leslie Lenert, MD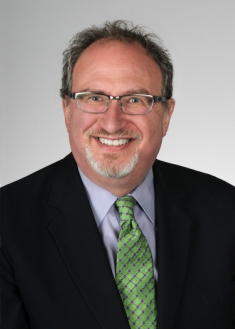 Member of:
Health IT Advisory Committee
, Member
Interoperability Standards Priorities
, Member
U.S. Core Data for Interoperability
, Member
Conditions and Maintenance of Certification Requirements
, Member
Assistant Provost for Data Science and Informatics and Chief Research Information Officer
Medical University of South Carolina
Dr. Lenert is Chief Research Information Officer for the Medical University of South Carolina (MUSC) and Professor of Internal Medicine in the Division of General Internal Medicine at MUSC. Dr. Lenert is a primary care physician with a 20-year history of research and development work in biomedical informatics and predictive analytics. In the 1990's, he was a pioneer in development of web-based systems for patient use and online research studies. In response to 9-11 attacks, Dr. Lenert led a team of engineers and computer scientists that developed the first wireless "location aware" EHR system for first responders. In 2007, Dr. Lenert became the founding Director of the National Center for Public Health Informatics at Centers for Disease Control and Prevention (CDC, where he managed key national biodefense computer systems. Coming to MUSC in 2014, Dr. Lenert is helping to change what is possible by helping MUSC create the infrastructure for a campus wide learning health system. He is also conducting NIH funded research on the use of collaborative filtering for decision support in clinical medicine and on cognitive support for shared decision making in the exam room. Dr. Lenert has published more than 140 papers in peer reviewed journals, is a fellow of the American College of Medical Informatics and American College of Physicians and has won awards for his research work from the Pharmaceutical Manufacturers Association, the American Federation for Clinical Research, and the American Medical Informatics Association.