Valerie Grey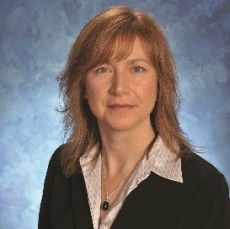 Member of:
Health IT Advisory Committee
, Member
Interoperability Standards Priorities
, Member
U.S. Core Data for Interoperability
, Member
Information Blocking
, Member
Executive Director
New York eHealth Collaborative
"I'm thrilled to serve on the advisory committee and look forward to helping shape the next phase of health information exchange in our country, while ensuring the interests of patients and the public remain at the center of our efforts."
As Executive Director for the New York eHealth Collaborative (NYeC), Valerie Grey interacts with a diverse group of stakeholders working together to advance care, improve patient outcomes, and lower costs in New York State through health information technology. In partnership with the New York State Department of Health, NYeC leads the state's public health information exchange, the Statewide Health Information Network for New York (SHIN-NY). The SHIN-NY is comprised of eight regional health information organizations and a statewide connector--it is one of the largest state HIEs in the country.
Prior to joining NYeC, Val was the Executive Vice President for Policy for the Healthcare Association of New York State (HANYS). Over the course of an accomplished public service career, Val served in the New York State Governor's Office as Director of State Operations, First Deputy Secretary to the Governor, and Assistant Secretary for Health and Human Services, as well as Assistant Commissioner of Governmental Affairs for the New York State Department of Health. In addition to her executive branch experience, she has held key executive leadership posts at the New York State Education Department, New York State Comptroller's Office, and New York State Assembly Ways and Means Committee. Val also led New York government affairs and compliance for AmeriChoice (part of UnitedHealth Group), a health insurance company that specialized in government programs. Val holds a Master's degree in Economics from SUNY Albany.