Lisa Frey, MS, PhD, JD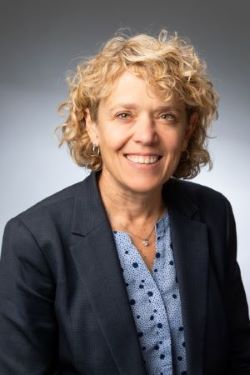 Role:
Health IT Advisory Committee,
Member
General Counsel and Senior Vice President for Legal Services
Lisa Frey, MS, PhD, JD, is General Counsel/Senior Vice President of Legal Services for St. Elizabeth Healthcare, a six-hospital system headquartered in Northern Kentucky.  Ms. Frey provides legal counsel and acts as an advisor to the President/Chief Executive Officer and senior management team in the areas of governance, policy development, corporate communications, strategic planning, and overall decision-making.  Ms. Frey oversees the provision of all legal services to St. Elizabeth Healthcare including general corporate law, medical malpractice law, and administrative law.  Ms. Frey is also St. Elizabeth Healthcare's HIPAA Privacy Officer and is responsible for overseeing activities related to adherence to federal and state laws pertaining to the confidentiality of patients' protected health information.  Ms. Frey received her Master of Science (Biomedical Engineering), Doctor of Philosophy (Biomedical Engineering) and Juris Doctor degrees, all from the University of Virginia.