Laura Conn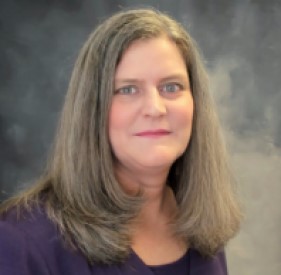 Member of:
Health IT Advisory Committee
, Federal Representative
Trusted Exchange Framework Task Force
, Member
Federal Representative
Centers for Disease Control and Prevention
Laura A. Conn is the Director of Health Information Strategy in the Center for Surveillance, Epidemiology and Laboratory Services, Office of Public Health Scientific Services at the Centers for Disease Control and Prevention. Since Jan 2010, she has also held positions of Associate Director for Science and acting deputy director in the Public Health Informatics and Technology Program Office and Associate Director for Informatics and acting Deputy Director in the Public Health Surveillance and Informatics Program Office.
From October 2008 to December 2009, Ms. Conn was the lead for governance and senior scientist for the National Biosurveillance Advisory Subcommittee. She also was the liaison with the HHS Office of the National Coordinator for HIT and other national health informatics activities. From June 2006 to October 2008, Ms. Conn was detailed from CDC to the HHS Office of National Coordinator for Health Information Technology as the Nationwide Health Information Network program manager and senior advisor to the American Health Information Community working group on Population Health and Clinical Care Connections. 
At CDC, Ms. Conn previously served as acting deputy director and as associate director for Program Development and Integration at the National Center for Public Health Informatics. While there she oversaw development and implementation of public health informatics solutions, strategies, and standards that were instrumental in improving public health informatics at CDC and nationally. Ms. Conn has also served as chief of systems integration coordination in the Information Resources Management Office and as an epidemiologist for CDC's Emerging Infections Program in the Office of Surveillance, National Center for Infectious Diseases.
She received a bachelor's degree from the University of Georgia and a master's degree in epidemiology from Emory University.